An experienced Broker, Heather Hamilton is new to our Windermere Silverdale office and we're delighted to feature her in our spotlight series. Heather has experience in over $40,000,000 in sales and enjoys working with buyers and sellers in our area. Read on to discover more about Heather's background, professional experiences, and more.
What drew you to real estate?
Real estate is one of the longest known investments/opportunities for people to build personal wealth and safety for their families. I love serving people. Real estate gives me a prime opportunity to do that and help people reach their goals in homeownership.
What unique professional experiences or skills do you possess that enhance your abilities as a realtor?
I've worked in real estate for 7+ years. I have experience working with relocations and buyers and sellers ranging from $100k to $4M. With those experiences, I've learned about different levels of problem-solving and meeting my clients where they are in the buying and selling process.
What personality traits do you think are important in this profession?
Honest and integrity. We are only as good as our word and how we treat others.
What area do you serve and what do you love about it?
I serve all of Kitsap County and love the diversity of the people. Even though the population is large, the area is very community-focused. I love how the pace of life is a little quieter compared to that of Seattle, while still having easy access to what all of our surrounding cities have to offer.
How long have you lived here and what brought you here?
I've lived in Kitsap for almost two years. I'm originally from Minnesota and moved here for my partner and to be close to his family.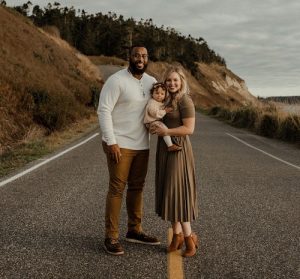 What made you decide to work with Windermere?
The company culture! I've learned over the years how important it is to share the same values as the people you work with. After interviewing with Windermere, it was no question that it was a perfect fit.
We invite you to connect with Heather Hamilton through her Facebook page or her website. We know she's going to continue to help many buyers and sellers achieve their real estate goals, thanks to her strong work ethic, positivity, and integrity.