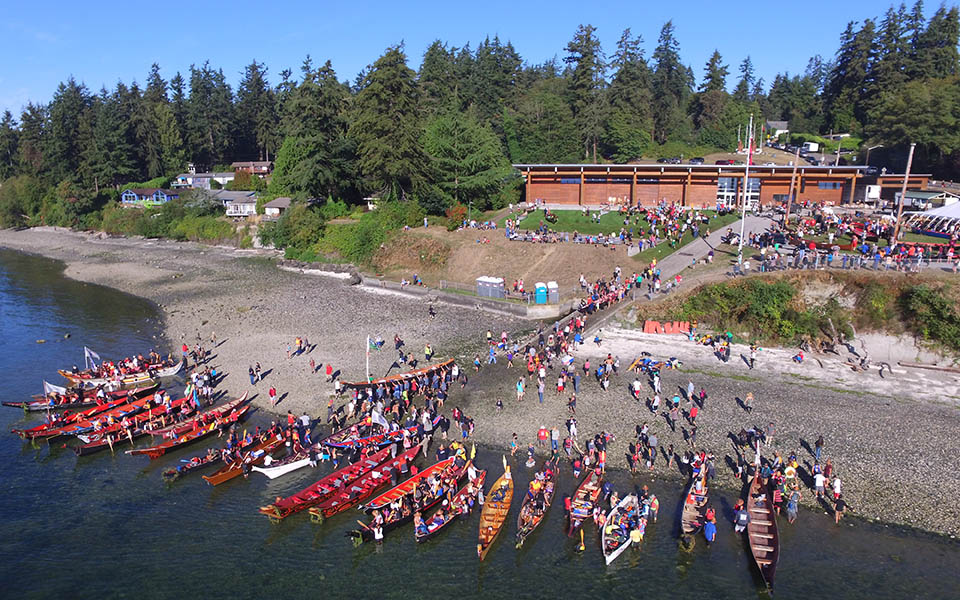 All media courtesy of the Suquamish Museum. 
Nothing embodies perseverance quite like the Suquamish Tribe. Thriving with tradition and culture, the Suquamish Tribe has lived in tandem with the land, now Kitsap County, for centuries. The Suquamish lived communally in permanent villages along the shore near rivers and streams of the Puget Sound during the winter. They had winter villages in places like Suquamish, Poulsbo, Silverdale, Port Madison, and Battle Point. During the other seasons, many left their residences in family canoes to travel to temporary camps at fishing, hunting, and gathering grounds. 
The Suquamish people's indigenous language is Lushootseed, a linguistic member of the Coast Salish language group spoken by first peoples throughout the Pacific Northwest. Due to federal assimilation policies, their language was almost lost. But they've fought hard to preserve it. They established a Traditional Learning Program that teaches Lushootseed to children and community members. 
Historical Attractions
Part of the Port Madison Indian Reservation, the Suquamish village has magnificent ocean and mountain views. Native and non-native residents live there. The waterfront is adorned by restaurants, local businesses, and cultural attractions. One of the most notable and must-visit places is Chief Seattle's Gravesite. This monument honors the legendary leader of the Suquamish Tribe. Chief Seattle was known for his ideas around ethics, spirituality, and environmentalism.
Learn more about Chief Seattle from Suquamish Elder Marilyn Wandrey who shares important historical details in the video below, courtesy of the Suquamish Museum. 
The House of Awakened Culture stands tall by the waterfront. The House and surrounding outdoor area hosts many events that teach and celebrate the Suquamish culture. Programs include basket weaving, Lushootseed language lessons, Youth Canoe Journey Trainings, and traditional Suquamish ceremonies. 
Old Man House Park is the site of the largest Suquamish winter village located on the shore of Agate Passage. The home of Chief Seattle and Chief Kitsap once stood there before the U.S. government destroyed it in 1870. 
Canoe in Suquamish/Agate Pass, circa 1930's. Photograph by Bertelson
Beach seiners on Agate Pass, Emmanuel Alfred, Justin Alfred of the Suquamish Tribe
Basketmaker Tennessee at her home on Bainbridge island
Race canoe built by Jack Adams: Seabreeze
Photographs courtesy of the Suquamish Museum
The Suquamish Tribe Today
In the face of European colonization, the Suquamish Tribe has persevered. Thanks to the selfless acts of Chief Seattle and Chief Kitsap working to protect their people, the Suquamish continue to rebuild their community and thrive. Through self-determination, the Suquamish spent decades building government relationships with federal, state, and local agencies. Much of the Tribe has fought to preserve hunting and fishing traditions for future Suquamish generations. 
Today, the Suquamish Tribe devotes resources and time to instilling Suquamish pride in the current generation. The Tribe's history and traditions are celebrated throughout the year and are shared through cultural and educational activities. Additionally, Chief Kitsap Academy (CKA) is one of the first tribal compact schools in Washington. Serving grades 6 – 12, CKA's vision is that "every graduate is a confident, courageous, thoughtful, and respectful member of our community". CKA also expects students to "pursue additional training and/or education and take on leadership roles in the Suquamish Tribe, the local area, and our global community". 
As their neighbors, we are proud to highlight the Suquamish Tribe's history, culture, and traditions, recognizing that they lived here long before us. Today, the beautiful Suquamish Museum and their Tribe's website provide a wealth of information to honor their heritage and educate locals and tourists alike.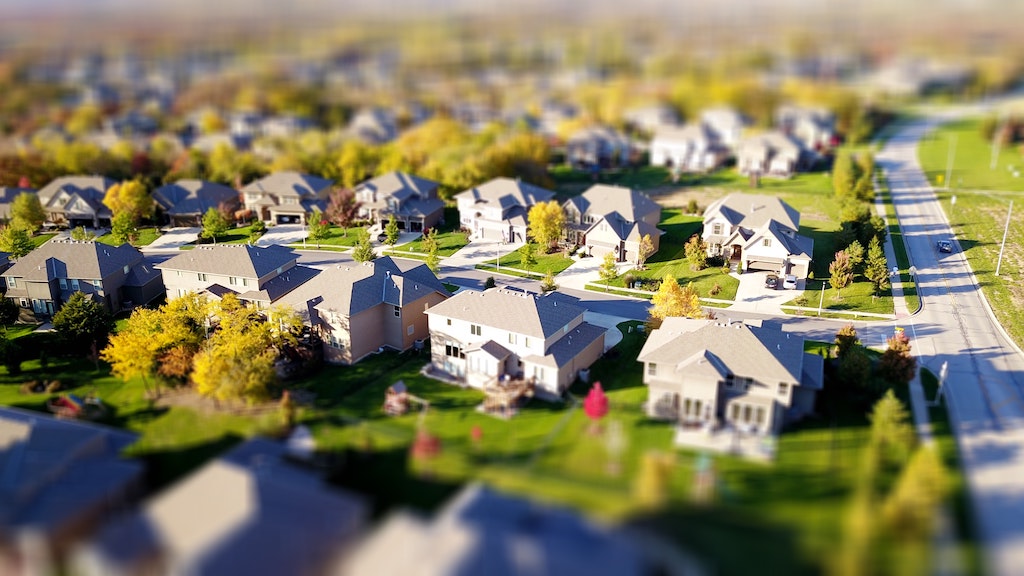 Central Kitsap's market had a very strong third quarter. We've compiled key stats below to provide a comprehensive review of our market, as well as insights and predictions from Windermere Real Estate's Chief Economist, Matthew Gardner.
Our Strong Seller's Market
It's a strong seller's market here in Central Kitsap. Inventory remains low while demand is high. In our third quarter, the median sale price was up 11.5% year-over-year at $379K. Buyers should be aware that multiple offer situations have become more common in our area.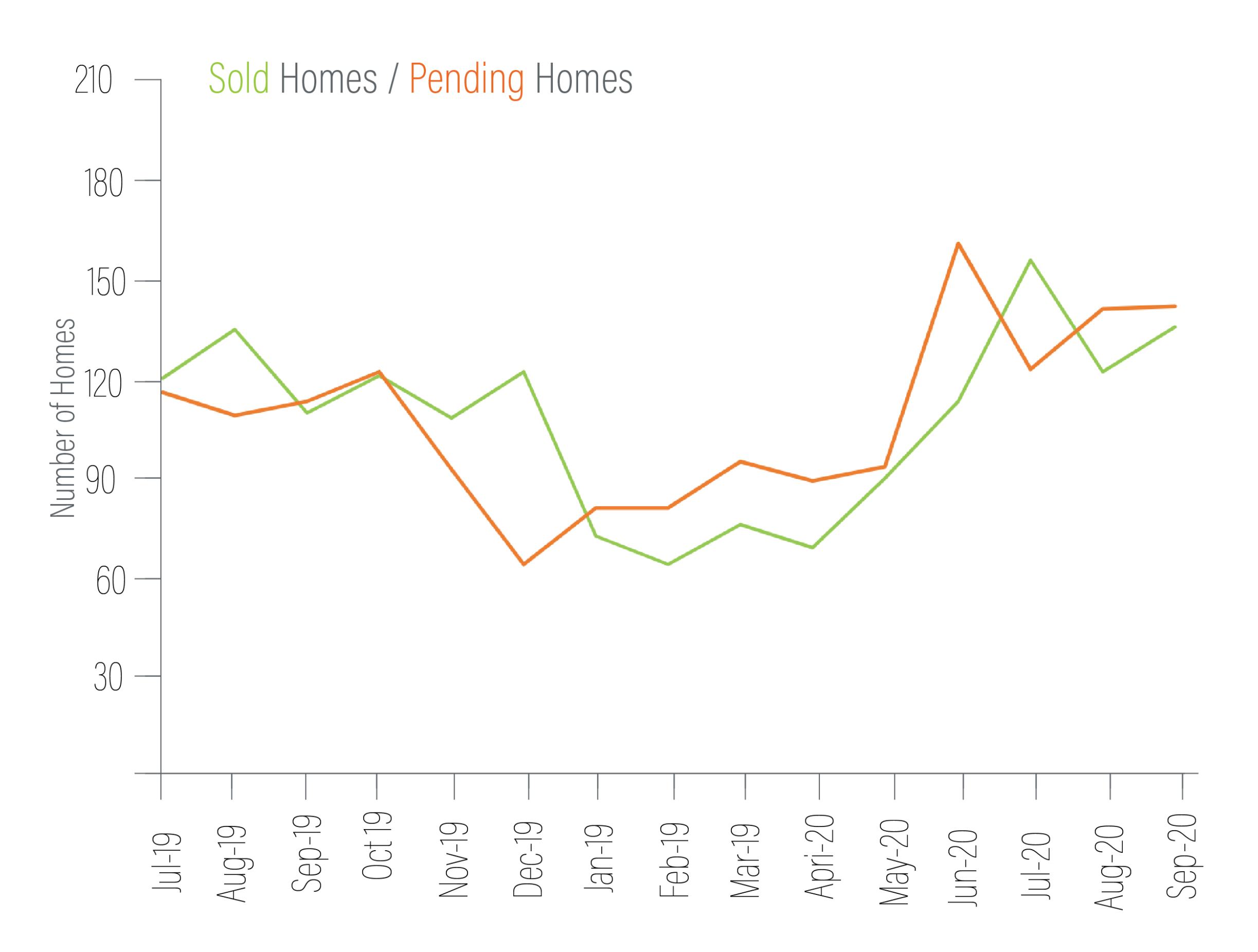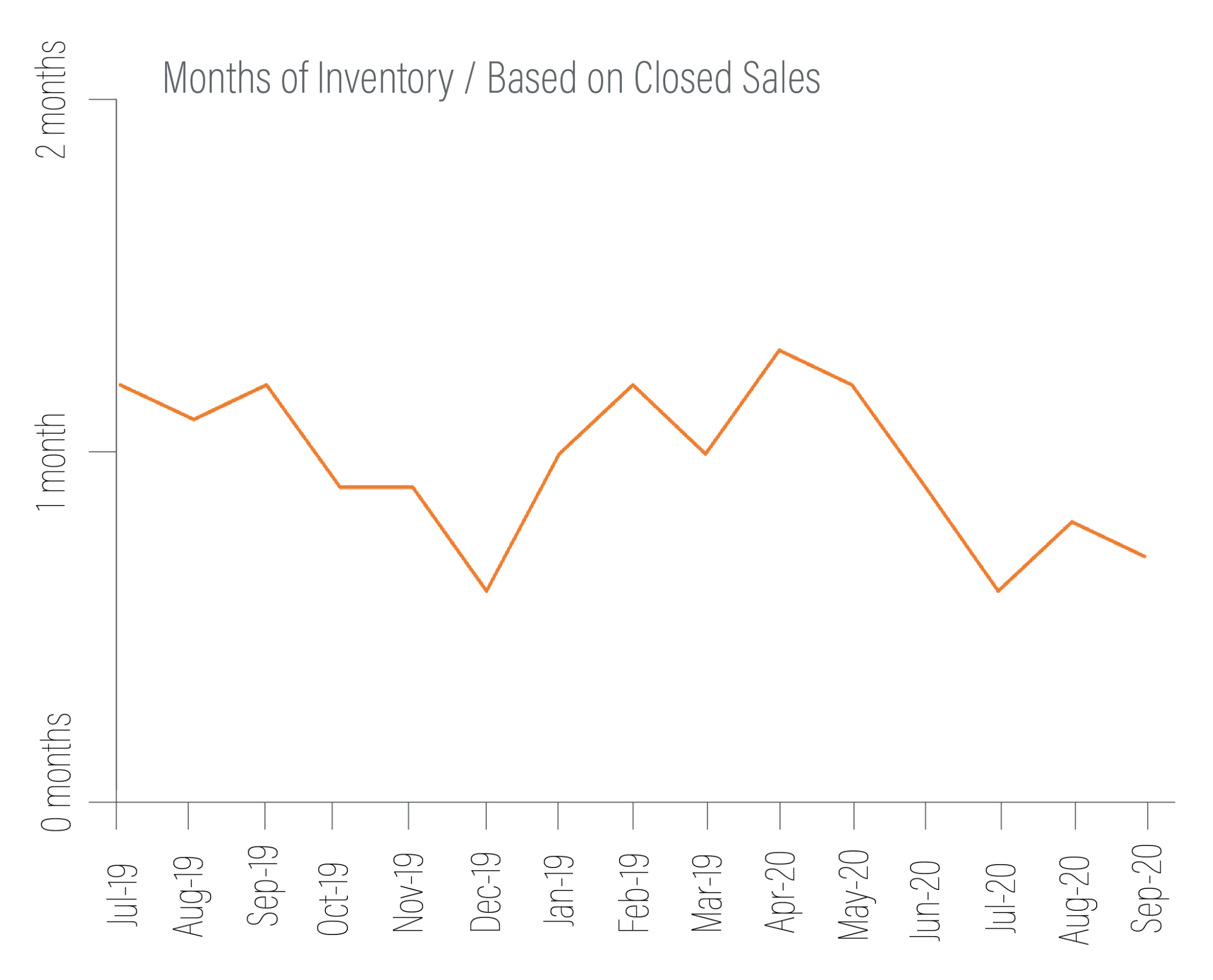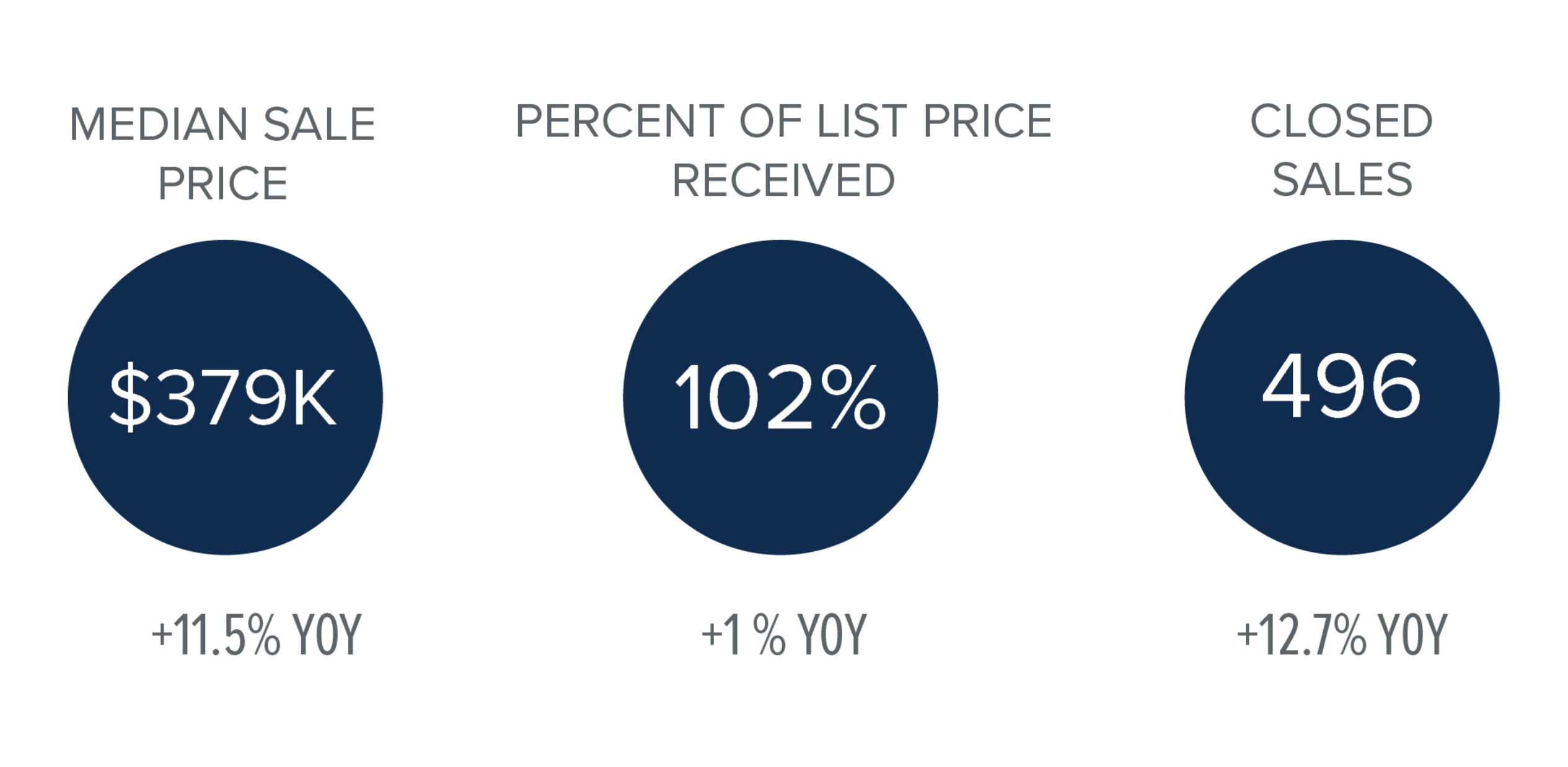 Market Predictions
Although mortgage rates remain historically low and demand is high, our Chief Economist, Matthew Gardner, has some concerns about how this may impact real estate down the road. "We may be heading towards a period where we see houses turn over at a far slower pace as we stay in our homes for longer than ever…this could be a problem as it leads to persistently low levels of inventory for sale, which itself could lead to prices continuing to rise at above-average rates and that would further hit affordability." As for mortgage rates, Gardner does not expect them to rise significantly any time soon. However, he says, "We should all be aware that there could be consequences to very low rates".
Western Washington Review
Let's zoom out a bit and look at our area. Below are highlights from The Western Washington Gardner Report provided by Windermere Real Estate's Chief Economist, Matthew Gardner.
WESTERN WASHINGTON HOME SALES
Total Sales: 11.6% increase from Q3/2019, and 45.9% higher than Q2/2020
Homes for Sale: 41.7% lower than Q3/2019, but up 1.6% from Q2/2020
Pending Sales: up 29% from Q2/2020
WESTERN WASHINGTON HOME PRICES
Average: $611,793 (up 17.1% from Q3/2019). Low mortgage rates and limited inventory are clearly pushing prices up.
Prices will continue to increase as long as mortgage rates and inventory levels stay low. If this continues to be the case, affordability issues will become more apparent in many markets.
DAYS ON MARKET, WESTERN WASHINGTON
Average: 36 days (an average of 4 fewer days than in Q2/2020 and 2 fewer days than in Q3/2019)
In Kitsap County, average days on market: 20
Conclusion
In Gardner's Western Washington Report, he states that, although we have a strong seller's market that is very buoyant, he's "starting to see affordability issues increase in many areas—not just in the central Puget Sound region—and this is concerning. Perhaps the winter will act to cool the market, but something is telling me we shouldn't count on it."