Our Central Kitsap real estate market continues to grow in volume. Keep reading for key highlights about our strong seller's market. 
Our Competitive Seller's Market
Central Kitsap's inventory and demand are higher than they were this time last year. More people are able to work from home and are ready to enjoy life on the Kitsap Peninsula.  And, these eager buyers outnumber sellers – even with Central Kitsap's growing sales volume.  Our Brokers often see multiple offer situations, resulting in bidding wars. However, if you're looking to buy, don't let that discourage you. That's exactly why you need a local real estate agent to serve as your advocate and provide insight into this competitive market.
Market Data
Our third quarter of 2021 continues to thrive, both in sales volume and the large demand for homes in Kitsap County, WA.  Home prices are still growing at a consistent rate, just as they did last quarter.  This strong growth will probably slow down as we near the holiday season.  And, if price growth does slow, we might see the market shift away from favoring sellers to a more balanced state.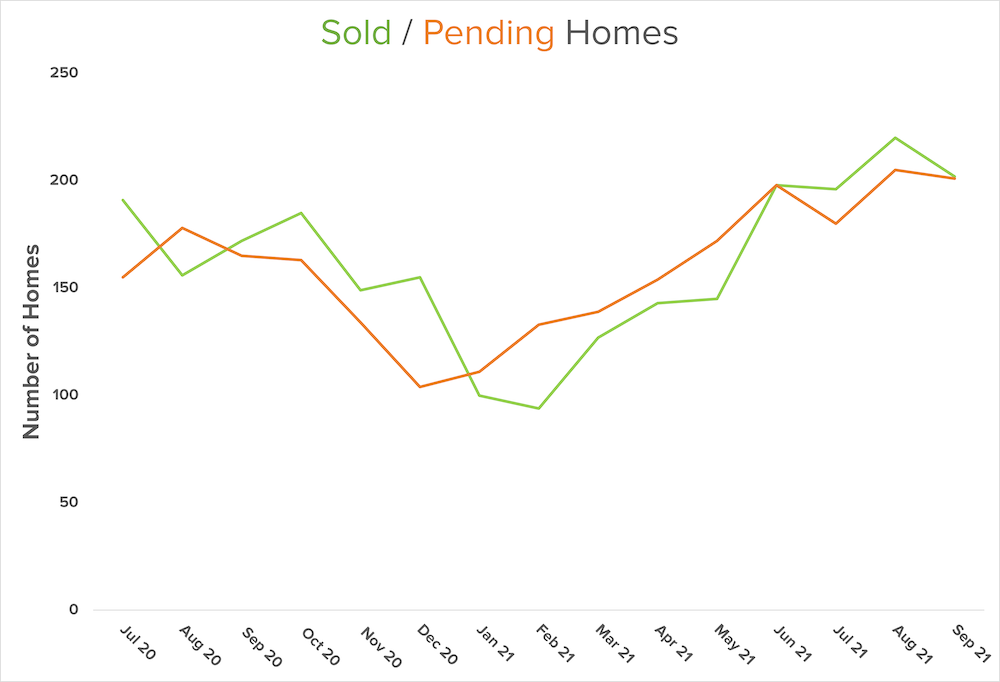 Central Kitsap's sale prices are very strong. During our third quarter, they increased by 19.7% year-over-year.  While affordability is becoming more of an issue, it looks like we may be heading toward a more balanced market. More on that in the next section.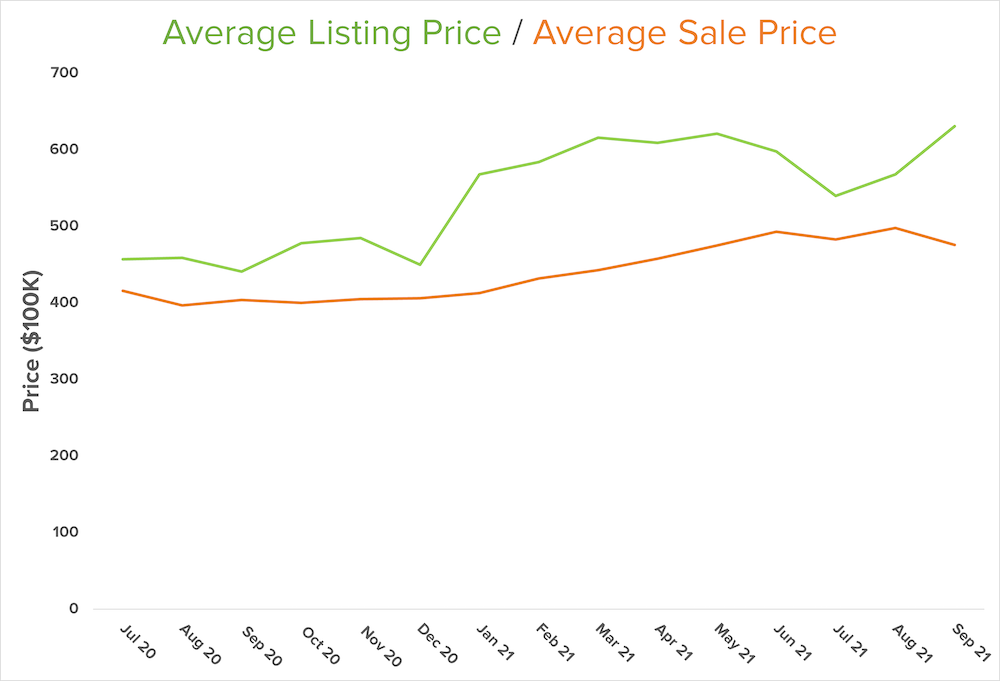 Home Purchase Sentiment Index
In his most recent Monday with Matthew video, our Chief Economist, Matthew Gardner, analyzed the data from Fannie Mae's most recent Home Purchase Sentiment Index. The data comes from a survey containing roughly 100 questions on housing-related topics. Fannie Mae collected 1,000 consumer responses from across the country. As Matthew Gardner says, "It's the only national, monthly survey that's focused primarily on housing."
The survey shows that many Americans continue to think it is not a good time to buy because of the low supply and rapidly rising prices.  However, many feel it is a good time to sell as consumers predict home prices and mortgage rates will go down.  As Gardner explains, "most consumers continue to report that it's a good time to sell a home, but a bad time to buy. They most frequently cite high home prices and a lack of supply as their primary rationale…However, the good time to buy component did tick up for the first time since March."  Gardner sums it up by saying, "Consumers tempered both their recent pessimism about home buying conditions and their upward expectations of home price growth."  So again, we are seeing the potential for a shift toward a more balanced market.