Dedicated and hard-working Broker/Realtor Mark Plastina is a wonderful new addition to our Windemere Silverdale team. Learn about his interesting background, his local expertise, and more.
What drew you to real estate?
I've always been fascinated with real estate and its buying/selling processes since I was younger. At that time, I got to see my parents in the process of buying our house. It was interesting to me. Then time passed, and I got to experience buying a house with my wife, Kimberly, for our own family. A few years after that, we were fortunate to have the opportunity to sell our first house and buy a different home that suits our family's needs. I wasn't a real estate agent back then, but I was really into the documents, mindful of how things were moving, and I made sure I understood everything. This is what got me into real estate. I want to be the trusted Real Estate Agent who ensures their clients are well-represented and that they understand the process, not missing any details.
What unique professional skills do you possess that enhance your abilities as a Realtor?
In my work history, I've been a worker, and I've been a manager. I believe having experienced both perspectives will enhance my abilities as a Realtor. As a worker, I perform the work diligently and pay attention to the details. As a manager, I solve higher-level problems, orchestrate projects, and give directions to my teams. I can list many more experiences/skills, but I think these traits, combined, hit the mark on how I can reach success as a Realtor.
What personality traits do you think are important in this profession?
It's important to have integrity, a passion for excellence, a positive attitude, a strong work ethic, adaptability, perseverance, and great customer service skills. In this profession, every situation is different, which presents challenges, so a successful real estate agent should have these traits.
Which areas do you serve, and what do you love about our area?
I primarily serve Kitsap County and its neighboring areas. I've been to some other states, and I can say that nothing beats the freshness of the Pacific Northwest. I enjoy the beautiful scenery here and the climate.
How long have you lived here, and what brought you here?
I've been living in Kitsap County since 2006; I was a teenager that migrated from the Philippines. That time is one of the biggest turning points in my life and a culture shock. But it didn't take long for me to feel happy living here. Then Kitsap became my home. There were a few years I was away from Kitsap County when I served in the U.S. Air Force. I came back to Bremerton because this is home for me; this is where my family is.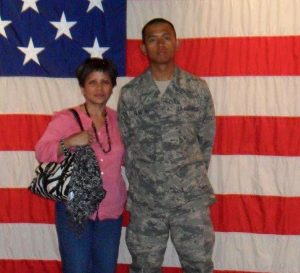 How are you involved in the community?
In addition to working as a Broker/Realtor, I work at the Puget Sound Naval Shipyard. I believe that the work we do there contributes to the Kitsap community and to the whole nation, as the goal is to preserve our national security.
What made you decide to work with Windermere?
I would like to start with the vibe I felt when I first entered the office. It's a good vibe! What really made me decide to work with Windermere is their mentoring program, the supportive group of personnel in the office, and how Windermere gives back to our community. I kept hearing great things, and I was looking for a firm that would guide me as a successful Real Estate Agent. I believe Windermere is it.
Is there anything else you'd like to share with us?
Yes, I'm having a good time learning more about real estate and am extremely excited to grow my real estate career with Windermere! I'm looking forward to having the opportunity to assist my clients with their real estate needs and dreams. Work with me, and I'll guide you all the way!
We're so glad Mark Plastina has joined our Windermere team. If you'd like to connect with him, check out his website and follow him on Facebook and Instagram.