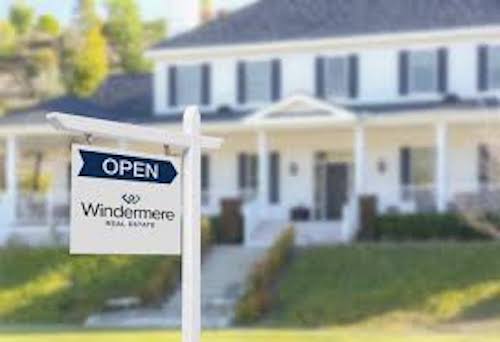 Selling your home is a big decision and it involves a lot of moving parts. Luckily, we have compiled a list of things to consider, whether you want to sell in three months or three years.
1. Timeline
Create a desired timeline involving the selling of your current home and the purchasing of your next home. While properties can't always close in record time or produce the exact results you're hoping for, it helps to at least begin with a general idea with extra time built in for adjustments to be made (when possible). Whether you're ready for more space or to downsize, you'll save time and manage expectations if you're able to plan out what you think needs to be done in advance. Check out this helpful guide to selling your home.
2. Renovation and Curb Appeal 
What's that old saying that our parents told us? Always leave the place better than you found it. Selling a house is no exception. Get ahead of the game by considering areas of your home that could use renovations, upgrades, or a deep clean. These changes can increase your home's value, allowing you to sell your home for top dollar. Don't forget the exterior either! The outside of your house will be a home buyer's first impression, so you want to do whatever you can to increase its curb appeal. 
3. Costs
Yes, even selling your house comes with fees. Start putting together an estimate of how much it will potentially cost so that you're prepared and know what to expect. For more information, here are 10 costs associated with selling your home.
4. Your Advocate
Selling your home can often feel overwhelming, which is why you want an attentive agent who understands your needs and will act as your advocate, local expert, and guide. This person will be working closely with you, so finding the right fit will make the process much easier. Treat this almost like an interview. Ask them about their sales history, how up to date they are on the local real estate market, and if they have a list of preferred local vendors. Another key aspect to consider: their communication style. You want to sell your home with someone who fits with your personality and is responsive, dependable, and helpful.
5. Staging
Taking the time to strategically showcase each area of your home will help buyers imagine themselves living there. And, staged homes sell 87% faster and for 17% more on average than non-staged homes. Additionally, the Windermere Ready program is a great option to consider. You'll have the knowledge and guidance of one of our local agents, and the option of up to $50,000 in assistance for expenses incurred in preparing to list your home.
Looking for more information or want to discuss your specific needs? Contact one of our agents. They're happy to assist and can provide a free market analysis so you can see what your home is worth.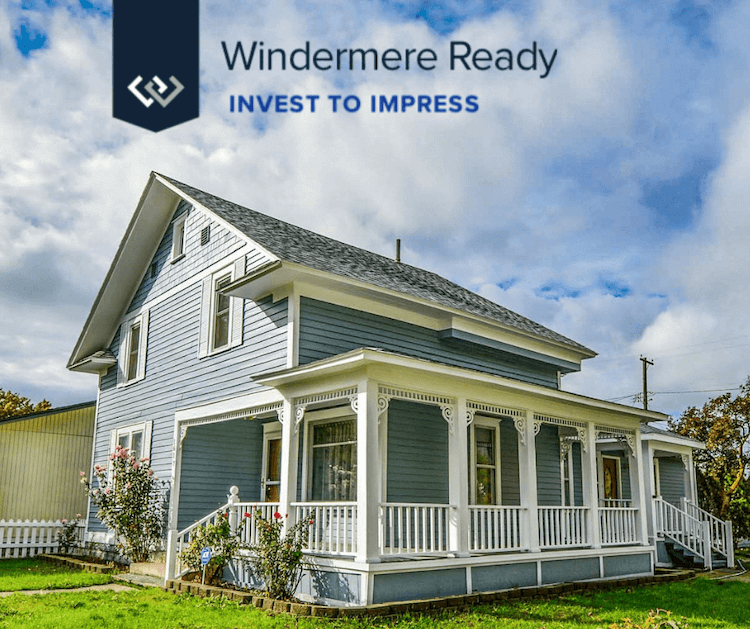 When it comes to selling your home, first impressions are everything. We believe this so strongly that we created the Windermere Ready program. With concierge-level service, our program prepares your home for the market with guidance from a local expert as well as financial assistance, if needed.
Sell For More in Less Time
On average, sellers who make necessary repairs and upgrades before selling generally sell their home for more and in less time. Of course, every home is unique, but preparation is often the key to success.
Our Windermere Ready program provides:
One-on-one consultation
A personalized plan
High impact updates
Professional staging
We all know that buyers prefer stylish, turnkey homes. But it can be challenging to know which repairs and upgrades will get the biggest return. That's why we offer an individualized approach. One of our local real estate experts will work with you to determine what needs to be done with your timeline and needs in mind.
After they identify your top home improvement priorities, they will develop a plan of action. They will connect you with preferred local service providers, assist with a work schedule, and make any necessary arrangements. Working with a highly skilled professional also means your home will be correctly priced so you'll avoid the dangers of an overpriced home.
Update Your Home to Make an Impact
Sometimes the smallest updates can make the biggest impact on a buyer. A home with real curb appeal, a fresh coat of paint, and a sparkling clean interior can exude warmth and charm. Even something small yet noticeable like a stylish light fixture or updated kitchen cabinet hardware can really enhance a house and make it feel like a home.
Here are some of the items that we focus on:
Interior and Exterior Painting
Window Washing
Landscaping
Carpet Cleaning/Replacement
Floor Repair/Refinishing
Fixture Repair or Replacement
Cosmetic Updates
Decluttering
Professional Deep Cleaning
Stage Your Home to Create the Best Experience
In addition to making needed repairs and updates, we highly recommend staging your home. With the help of professional stagers, you can boost your bottom line. A staged home allows buyers to easily see themselves living there. Our expert stagers know how to use light, color, texture, and space to effectively highlight the best features of each room. According to Forbes, staged homes sell 87% faster and for 17% more than non-staged homes.
We're Invested in Your Success, Literally
If needed, we can offer up to $50,000 to assist with expenses incurred, and there's no upfront cost to you. The loan term is six months and no monthly payments are due during that time. The loan is paid off in one lump sum when the collateral property is sold. If you'd like more information about our Windermere Ready Loan, please contact us today.