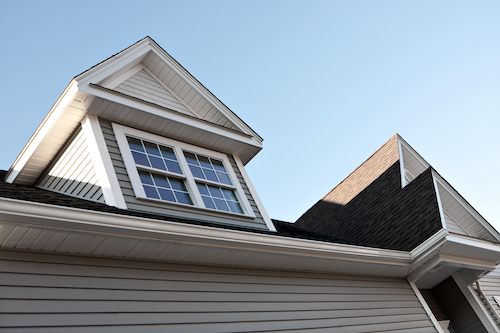 Central Kitsap's market bounced back in our first quarter after the seasonal slowdown. We've compiled key statistics to keep you up to date with our local real estate market.

Our Strong Seller's Market
Central Kitsap just had a great first quarter after the quieter winter season. With Central Kitsap's proximity to Seattle and Tacoma, it's appealing to people who are moving away from bigger cities as COVID-19 changes the way we work. There are still many eager buyers outnumbering sellers as inventory remains low and demand remains high. Our Brokers can help you navigate this competitive market. Many current buyers are being outbid and it can be an overwhelming process. That's why it's so important to have a local expert as your guide. 
In the last five quarters outlined in the graph below, there's a similar growth trend when comparing 2020's first quarter to 2021's first quarter. And, we saw a 15% increase in closed sales year over year. Get ready for the market to continue to heat up as we move from spring to summer.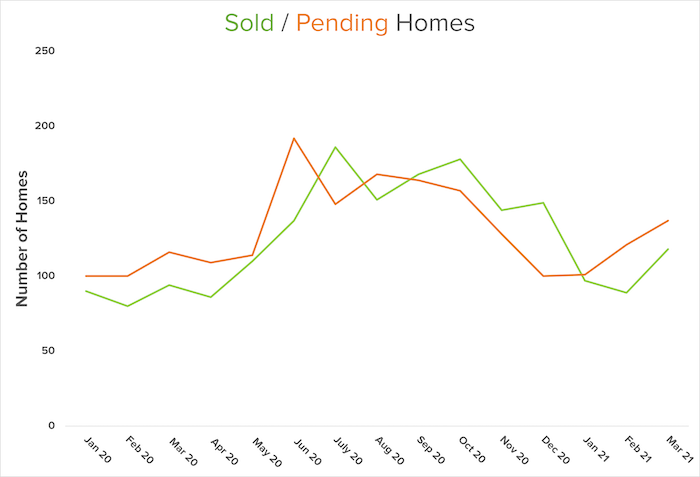 As you can see below, the listing and sale prices both continue to rise as sellers continue to benefit from our inventory shortage.  Many buyers have still been able to meet the pricing demands of this seller's market. But low inventory means we'll continue to see even higher prices.  These prices could reach an affordability ceiling where potential buyers will be priced out of the market.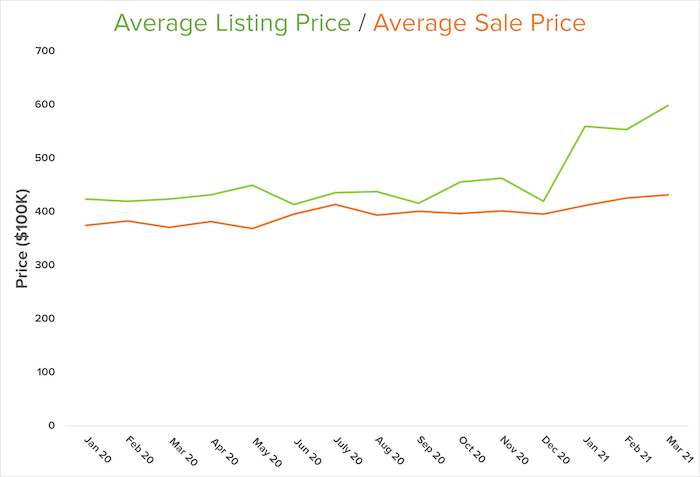 Affordability Issues and Market Insights
Matthew Gardner, Windermere's Chief Economist, continues to track this affordability ceiling in his most recent Housing and Economic Update: "If the pace of home price growth continues, many households will start to be priced out" of what people can actually afford.  As Gardner points out, we need more supply, and we need home prices to drop to alleviate this market strain.
Unfortunately, that might not happen fast enough for many hopeful homebuyers to make their dream a reality. Gardner reminds us that the cost of materials, recent storms, and the current housing market prices have all added to the cost of building new homes. This, in turn, will add to the listing price.
Additionally, Gardner points out that mortgage rates have risen after "a jump in bond yields has led rates to spike" as the country re-opens and economic activity increases. The resulting potential inflation causes the 10-year treasury interest rates to rise in hopes of attracting more buyers.  However, it is still far below standard rates and shouldn't be a concern for buyers right now.
Ultimately, it's still a strong Seller's Market with an overall low supply and high demand. We expect to continue to see issues with affordability as prices continue to climb.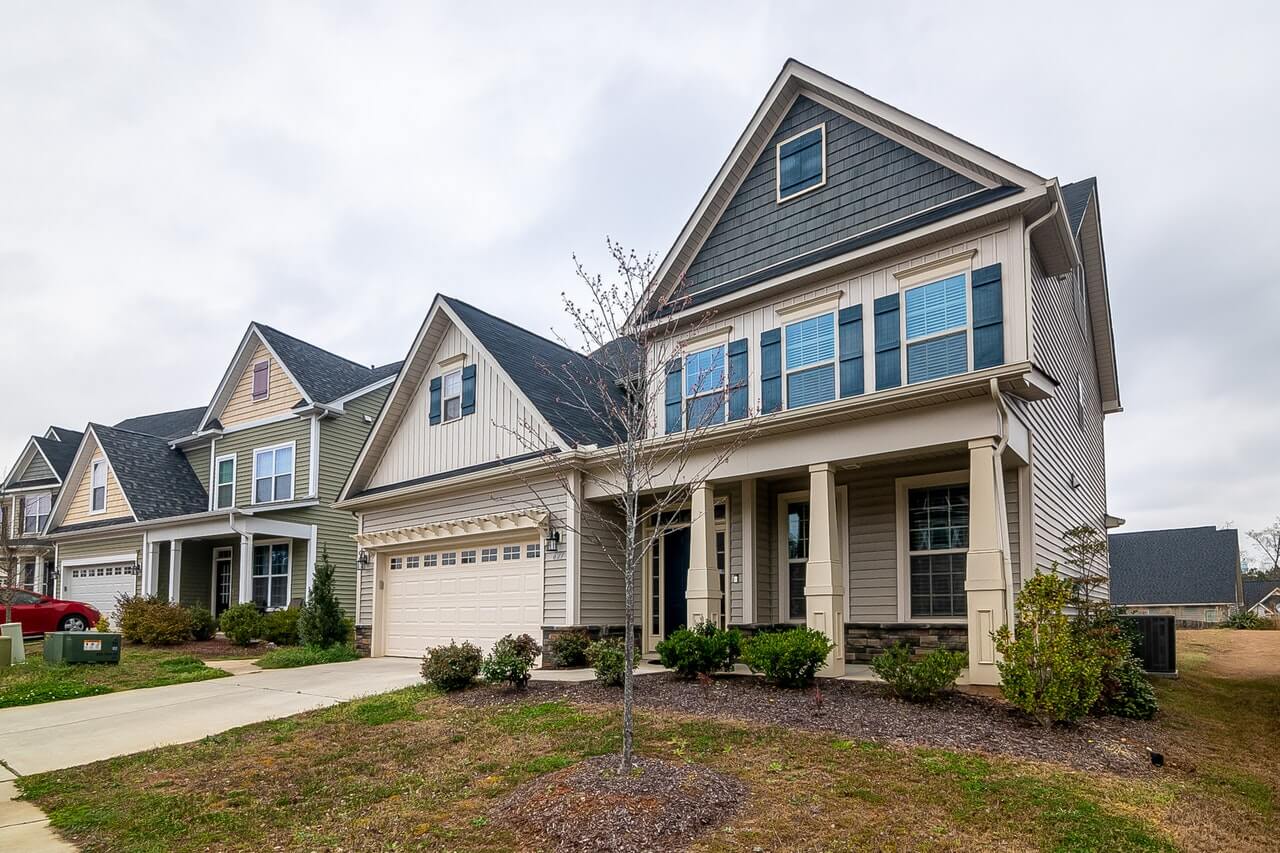 Silverdale and Bremerton's Central Kitsap market finished 2020 with a strong fourth quarter. We've compiled a comprehensive review of Central Kitsap market statistics, as well as insights and predictions for 2021 from Windermere Real Estate's Chief Economist, Matthew Gardner.

Our Strong Seller's Market
Central Kitsap remains a seller's market, like the rest of Kitsap County. Inventory is low and everyone wants to buy a house away from the bigger cities. Buyers, the market is in a regular seasonal slowdown – but not as slow as expected given COVID-19. With many determined buyers and consistently low inventory, the advantage goes to sellers. Our Brokers have seen an increase in situations where some buyers are outbid either by price or by an all-cash offer.
In 2020's fourth quarter, the average sale price in Central Kitsap was up 6.4% year-over-year at $399K. Sale prices continue to hover close to listing prices, indicating strong demand.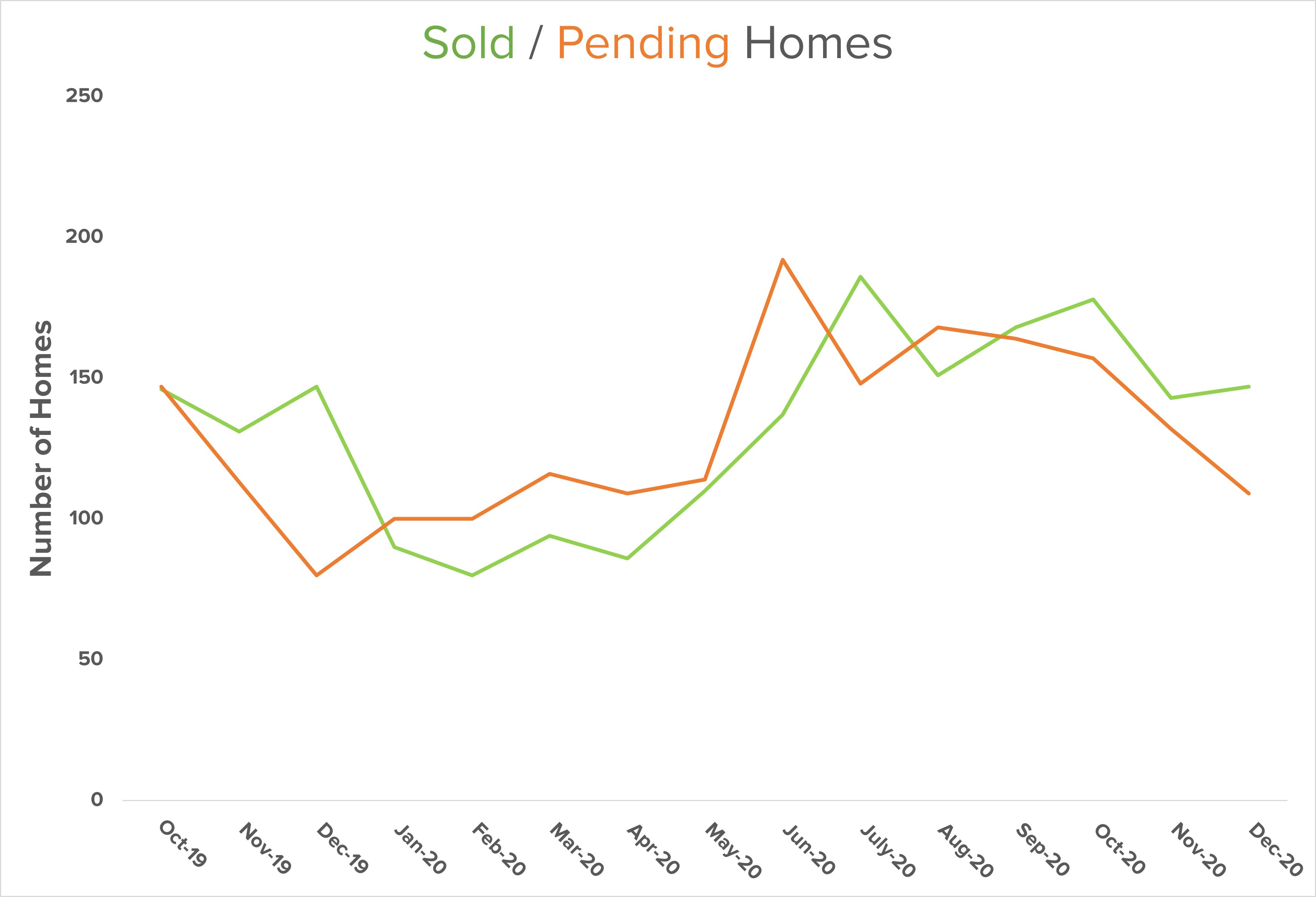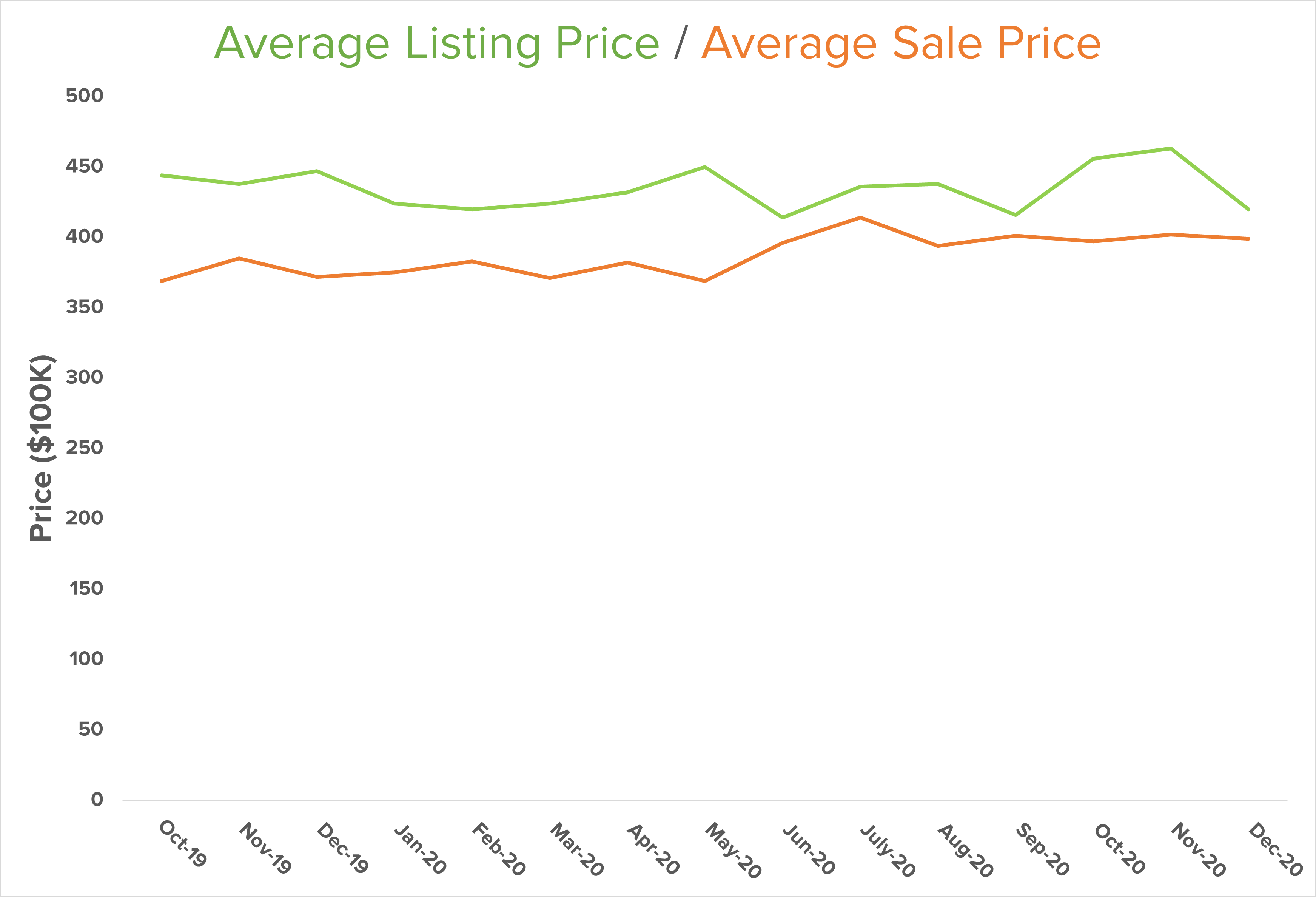 2021 Market Forecast
In his final Monday with Matthew video of 2020, our Chief Economist, Matthew Gardner, shared his 2021 market forecast. He's optimistic and for some good reasons.
First off, Gardners expects mortgage rates will not rise significantly on a local level, nor will they vary significantly throughout different regions across the U.S. Since mortgage rates are heavily tied to 10 year treasury maturity rates/yields, rates shouldn't rise significantly until the entire market recovers from the COVID-19 slowdown.  Another great sign is that Gardner expects home sales will grow significantly, from 5.55% in 2020 to 5.93% in 2021. That's "to a level we haven't seen since 2006," Gardner explains.  With the continuation of historically low mortgage rates and the consistent increase of home values, 2021 looks bright.
"No! There isn't a housing bubble forming. But price growth will slow & sellers may feel like it's a collapse … it isn't collapsing, it's just normalizing."
Matthew reminds us that there are pitfalls to be wary of in this strong market. First and foremost: "we need more inventory."  With the shuffling to new homes, and the huge wave of "first-time buyers [that] will continue to be a major player in the housing market," many are making moves in a flood that will not persist. Buying during the pandemic will slowly settle. People are expected to stay in their homes longer, especially homeowners who have chosen to refinance. House values will rise due to the lack of supply, and that may price out many buyers who want to purchase in our area. 
Western Washington's Market Report
Total Sales: 26.6% increase from Q4/2019, but 8.3% lower than Q3/2020
Homes for Sale: 37.3% lower than Q4/2019, and 31.2% lower than Q3/2020
Pending Sales: up 25% from Q4/2019, but 31% lower than Q3/2020
WESTERN WASHINGTON HOME PRICES
Average: $617,475 (up 17.4% from Q4/2019). This continues the trend of above-average appreciation of home values.
Interestingly, prices between Q3 and Q4 of 2020 only rose by 1%.  Is there a price ceiling we're reaching?
Mortgage rates will stay competitive as the market continues to charge toward a price ceiling and potential affordability issues.
DAYS ON MARKET, WESTERN WASHINGTON
Average: 31 Days (16 days less than Q4 just one year ago)
In Kitsap County, average days on market: 17
Conclusion
Yes, it's a Seller's Market once again.  Matthew Gardner says, "I am moving the needle even further in favor of sellers."  Here's why: Covid-19 continues to push homeowners to stay put while renters flock to the countryside.  The resulting limited supply has "caused the region's housing market to be incredibly active." Matthew does warn that there may be "affordability concerns" that could prevent some homebuyers from entering the market and eventually slowing growth.
2021 will continue the trend of working from home, which keeps demand high. This, in turn, will drive sales growth, while affordability barriers will balance our current runaway appreciation for home values.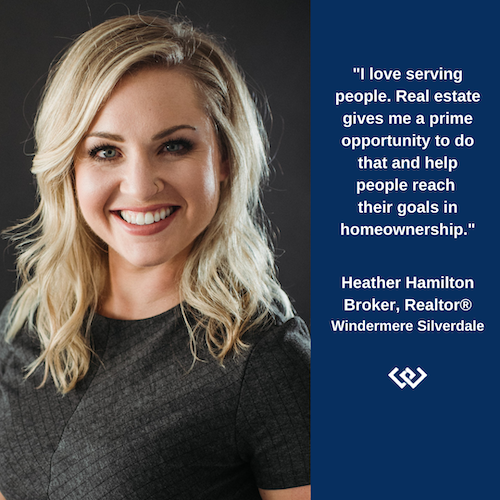 An experienced Broker, Heather Hamilton is new to our Windermere Silverdale office and we're delighted to feature her in our spotlight series. Heather has experience in over $40,000,000 in sales and enjoys working with buyers and sellers in our area. Read on to discover more about Heather's background, professional experiences, and more.
What drew you to real estate?
Real estate is one of the longest known investments/opportunities for people to build personal wealth and safety for their families. I love serving people. Real estate gives me a prime opportunity to do that and help people reach their goals in homeownership.
What unique professional experiences or skills do you possess that enhance your abilities as a realtor?
I've worked in real estate for 7+ years. I have experience working with relocations and buyers and sellers ranging from $100k to $4M. With those experiences, I've learned about different levels of problem-solving and meeting my clients where they are in the buying and selling process.
What personality traits do you think are important in this profession?
Honest and integrity. We are only as good as our word and how we treat others.
What area do you serve and what do you love about it?
I serve all of Kitsap County and love the diversity of the people. Even though the population is large, the area is very community-focused. I love how the pace of life is a little quieter compared to that of Seattle, while still having easy access to what all of our surrounding cities have to offer.
How long have you lived here and what brought you here?
I've lived in Kitsap for almost two years. I'm originally from Minnesota and moved here for my partner and to be close to his family.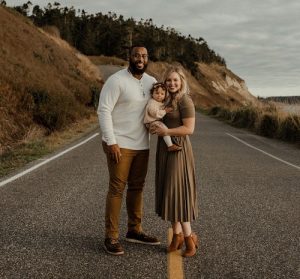 What made you decide to work with Windermere?
The company culture! I've learned over the years how important it is to share the same values as the people you work with. After interviewing with Windermere, it was no question that it was a perfect fit.
We invite you to connect with Heather Hamilton through her Facebook page or her website. We know she's going to continue to help many buyers and sellers achieve their real estate goals, thanks to her strong work ethic, positivity, and integrity.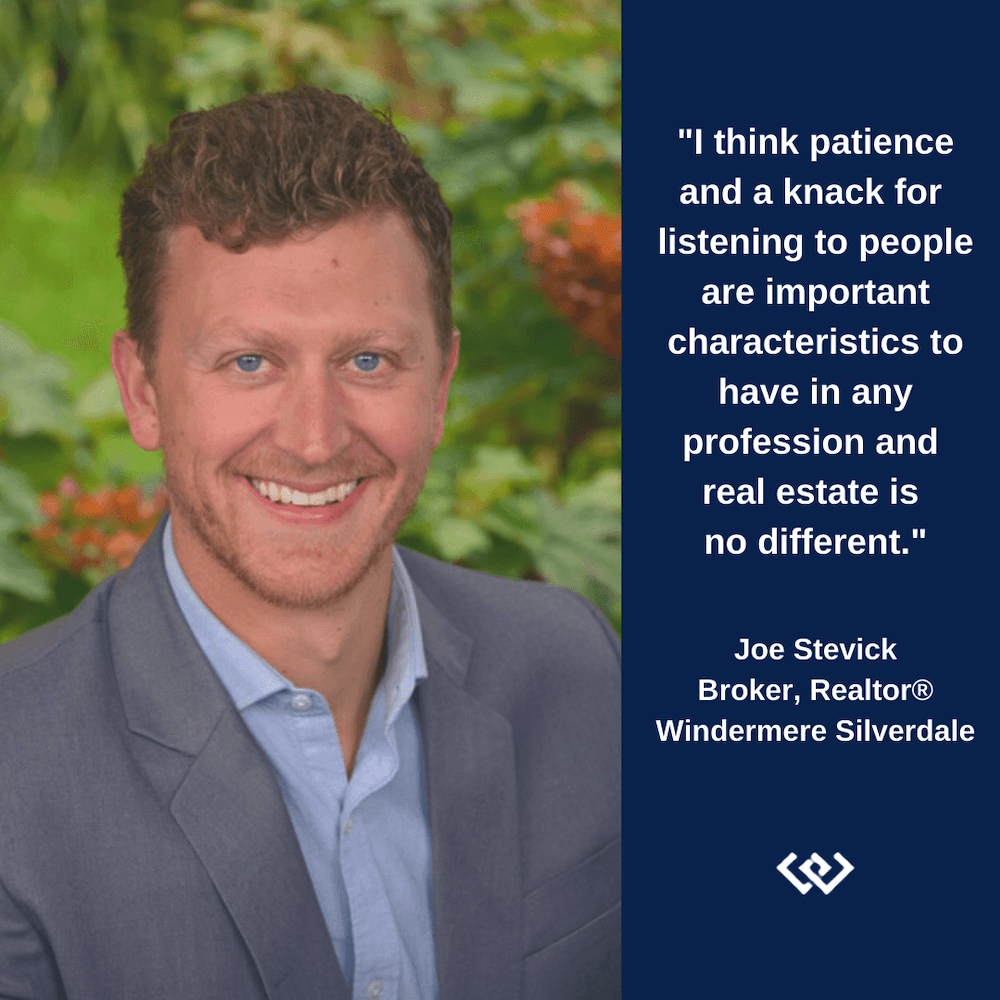 We are proud to feature Joe Stevick in our new Q&A spotlight series. Joe is one of our new real estate agents and brings a range of interesting skills and experiences to the table. He's a lifetime local of Kitsap County who is involved in the communities he serves and he has also spent time working abroad. Read on to find out more about this caring professional who truly puts people first.
What drew you to real estate?
I was drawn to real estate because I love working in service industries and had recently returned to Kitsap County after a long stint overseas. I was also curious about the increasing costs of housing and the worsening problem of homelessness in our area.
What unique professional experiences or skills do you possess that enhance your abilities as a realtor?
I was in the Peace Corps for three years. This, coupled with working as an operations director for a small chocolate factory in Madagascar, has taught me a lot about people and the level of problem solving and patience that is required to get the job done. Peace Corps really teaches you to understand people and to help them in the best way possible.
What personality traits do you think are important in this profession?
I think patience and a knack for listening to people are important characteristics to have in any profession and real estate is no different.
Which areas do you serve and what do you love about those areas?
I serve all of Kitsap County and Mason County. I love these areas because there is a rural lifestyle that still has access to the city if need be. Also, we have an incredibly diverse group of people in these areas, which I love. Helping people integrate and better their new communities is a passion of mine.
How long have you lived here?
I grew up in Kitsap County, going to Esquire Hills Elementary, Ridgetop Junior High, and Olympic High School. COVID-19 brought me back to Kitsap but the people, lifestyle, and natural beauty of the PNW kept me here.
How are you involved in the community?
I am a member of the East Bremerton Rotary, through which I do a lot of work for the Illahee Preserve. Also, I help out at Olympic High School when I can, and still have affiliation with the Olympic High School baseball team.
What made you decide to work with Windermere?
I decided to join Windermere because I could tell right away that its affiliates were nice and welcoming. Windermere has a respected name and it is because its agents are professional and caring. This is what I wanted to be as a new agent.
We are so happy that Joe has joined us. We know his skillset, professionalism, and sincerity will be an asset to buyers and sellers across Kitsap County and Mason County. You can connect with Joe on Facebook, Instagram, or through his website.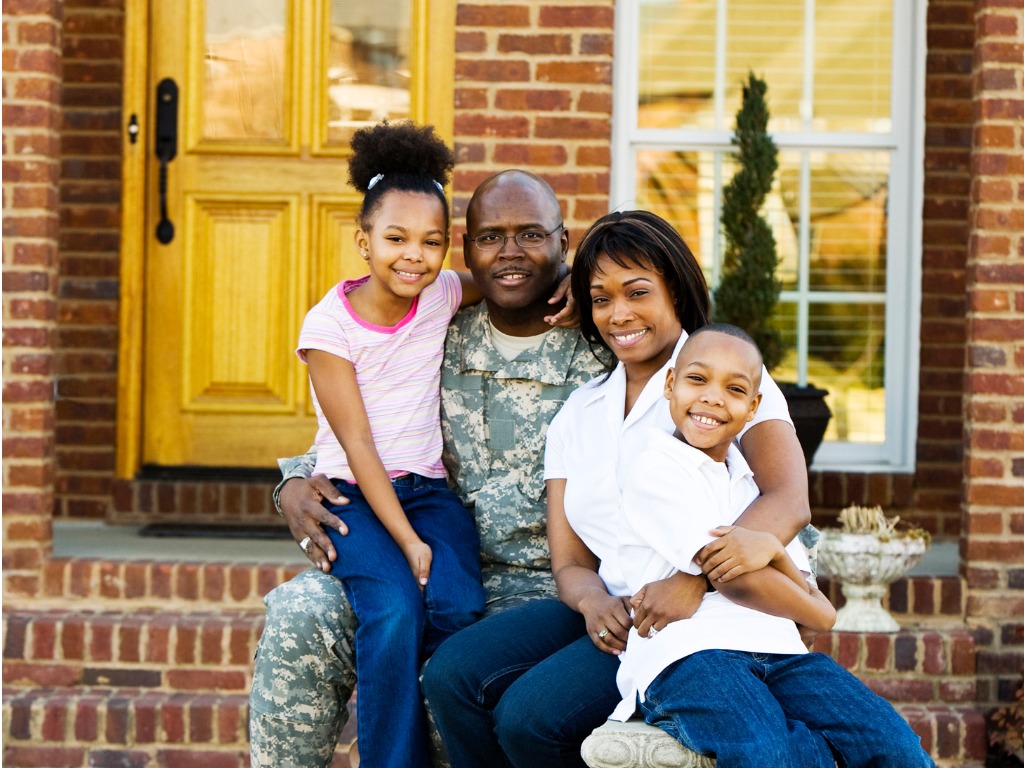 We proudly support our armed forces and their families, not just today on Veterans Day, but every day. Many of our real estate agents possess a wealth of experience working with those who serve. We are well-versed in helping families who are about to PCS (Permanent Change of Station, for our non-military readers). And, we enjoy helping newcomers find their ideal home here in Kitsap County. A number of our Realtors are either veterans themselves or have family members who are.
We greatly appreciate the sacrifices that our military families make and wanted to share a bit about why we love working with them, sharing experiences from three of our local experts: Nick Blickhan, Summer Davy, and Adam Moon.
Our Military Connections
"I am a Navy Veteran from the Surface Navy, with a couple of years stationed at SUBASE Bangor," explains Realtor Nick Blickhan. "I understand the military language and the process that they go through. As a landlord for 25 years, I preferred to rent to active duty submariners. I would even rent to groups of single guys. We made arrangements for their deployments. Some of these single sailors also became clients down the road."
"My husband proudly served four years in the Navy and I am a lifelong resident of Kitsap County," says Realtor Summer Davy. "So many of my friends and family served in the armed forces. The presence of the bases has always played a factor in employment and the fabric of our community here."
"Both of my grandpas served in the military – Marine Corps and the Navy," says Realtor Adam Moon. "My wife's grandfather served in the Marine Corps. My best friend's father served in the Navy and was Georgia Blues Submarine Captain. They're all heroes!"
We Enjoy the Interesting Challenges and Stories
"Timelines are critical when you work with military families that are buying or selling," says Davy. "We need to work within the timelines given for a PCS, their reporting date, and whether or not the whole family is moving together or separately. I am especially proud of a recent experience helping a military family find the perfect home for their large family on a tight deadline – 6 kids, one with special needs requiring her own private living space, bedroom/bath. The house we found fit their family perfectly, was within budget and closed in 30 days. The sellers were also a military family relocating to Japan. Happy families all around!"
"I represented some first-time VA buyers about five years ago. In the next two years, while living in Washington, Mr. Buyer got orders to Hawaii and didn't want to sell as they could possibly be moving back," explains Moon.  "So, they were referred to Windermere Property Management to get a tenant. About three months ago, Mrs. Seller called me and told me they weren't coming back to the PNW as he just got orders to NY for school.  So, we prepped it for the market strategically when the tenants' lease was up. Work orders had to get done to make it market-ready.  Thankfully, we were able to list the weekend after the tenants vacated. We received multiple offers and closed within 30 days and $30K over list price.  In that time frame when my sellers bought, then rented, then sold, they made over $100K in the sale of their home, all being done while they were in Hawaii and getting ready to move to NY. Seamless."
We're Ready to Provide Guidance and Support
Windermere equips each agent with the local and global resources needed to ensure that every military family is in excellent hands. "The local lenders I work with specialize in VA loans and programs that benefit military families," says Davy. "I feel very comfortable answering any questions from the military families that I assist with their relocation to Kitsap. I think about the questions I would have as a wife and as a mom and can provide answers and info on communities, potential commutes, activities, and shopping that will affect the daily lives of these families."
"In my experience with military buyers, they have come to appreciate my honesty and communication throughout the buying and selling process," says Adam Moon.
"As a Realtor/Windermere Agent for 27 Years,  I have helped many active duty and veteran clients reach their real estate goals," says Blickhan.
Every time we get to connect with a military family, we are grateful for the opportunity and even more appreciative of their service. It often becomes second nature for these families to adapt on the go and regularly make sacrifices. We admire their commitment, dedication, and selflessness. And, whenever our expertise is needed, we are ready to assist.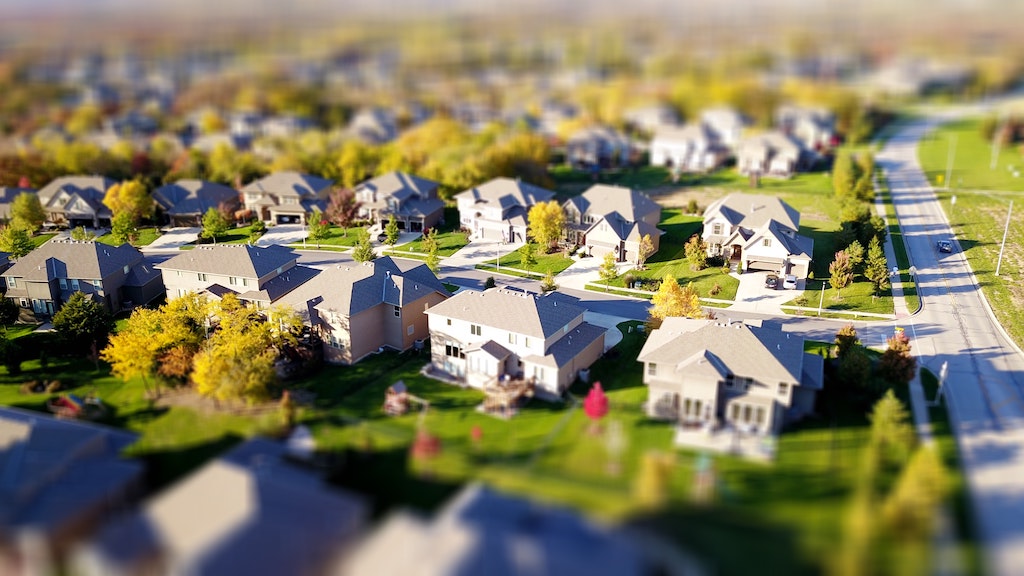 Central Kitsap's market had a very strong third quarter. We've compiled key stats below to provide a comprehensive review of our market, as well as insights and predictions from Windermere Real Estate's Chief Economist, Matthew Gardner.
Our Strong Seller's Market
It's a strong seller's market here in Central Kitsap. Inventory remains low while demand is high. In our third quarter, the median sale price was up 11.5% year-over-year at $379K. Buyers should be aware that multiple offer situations have become more common in our area.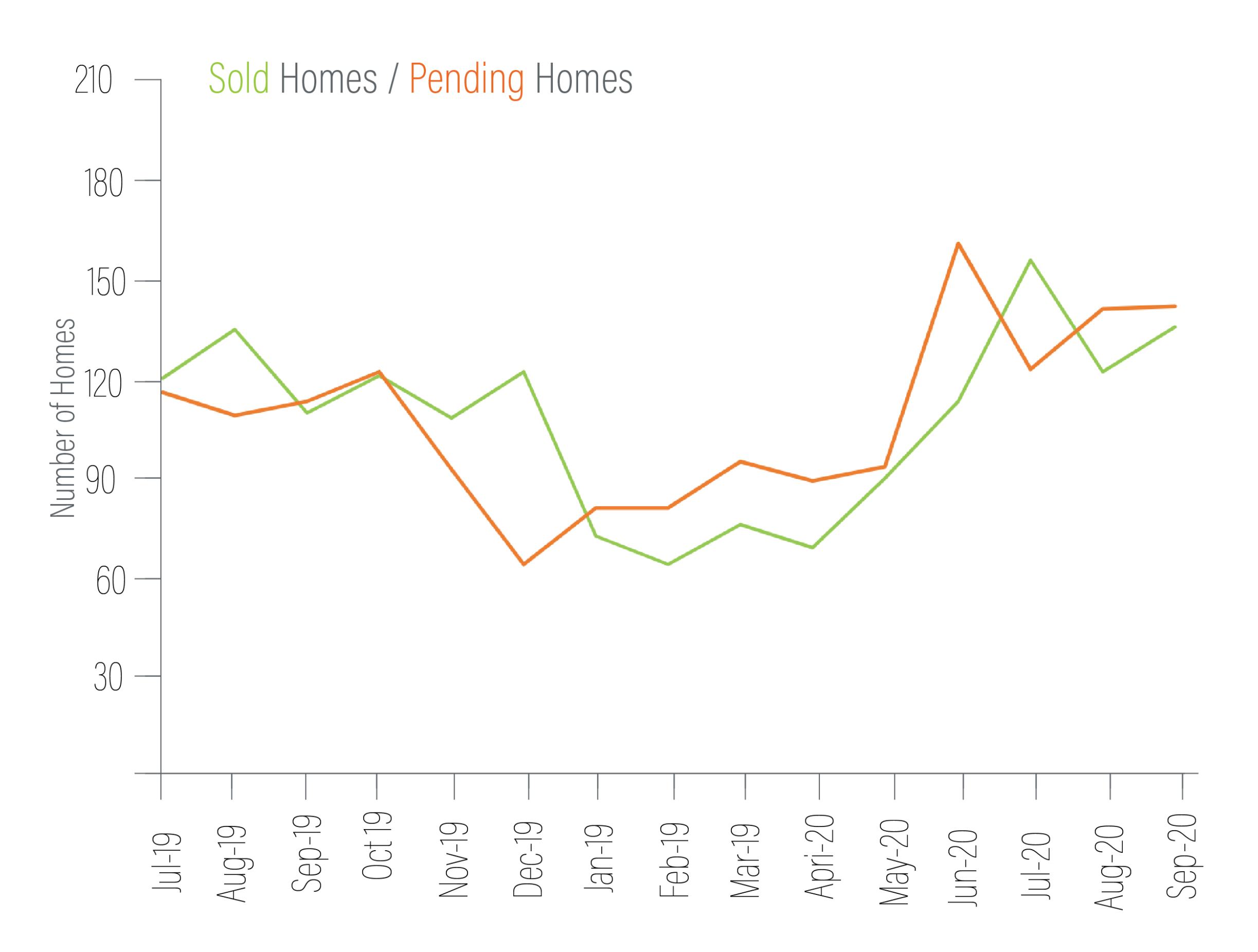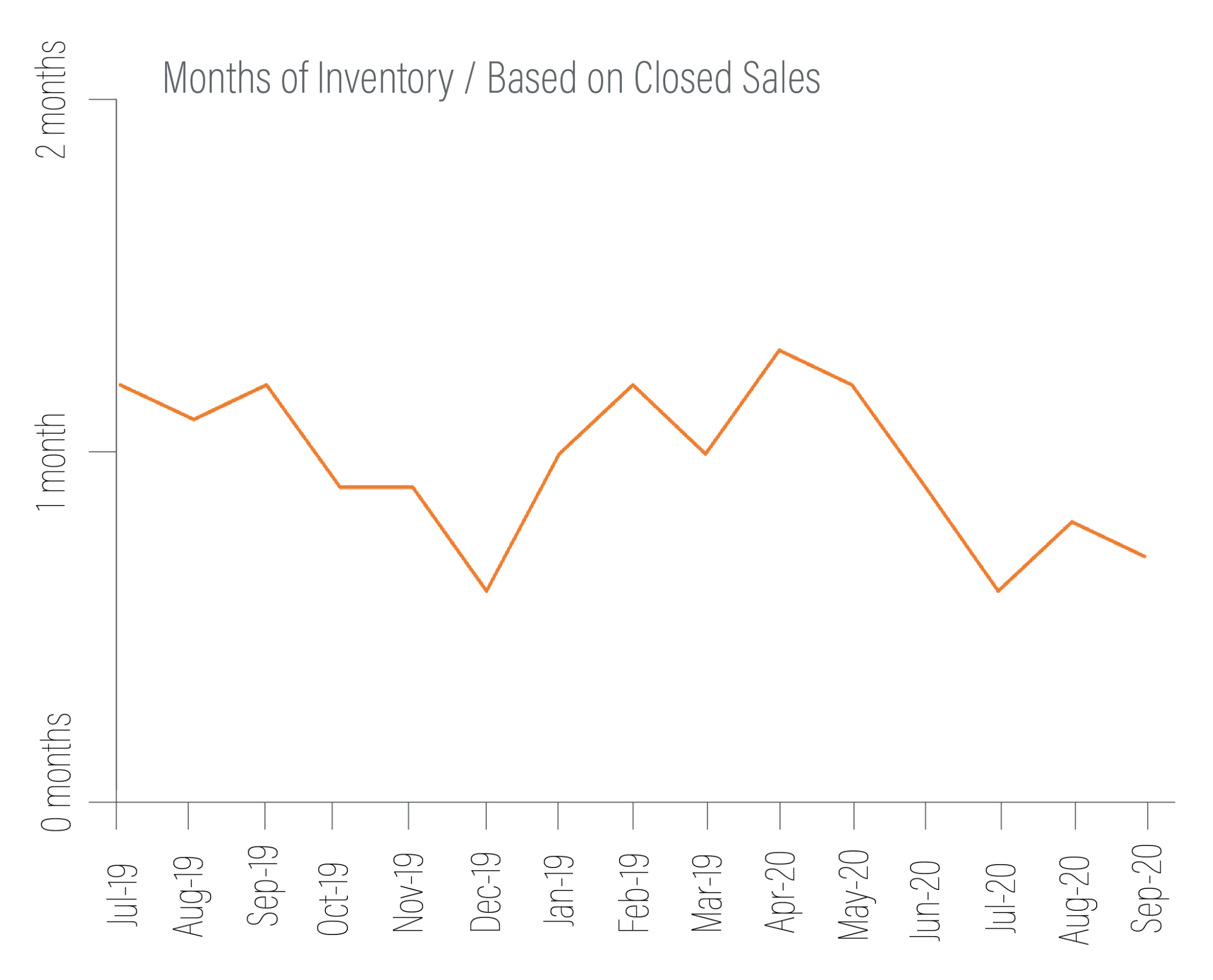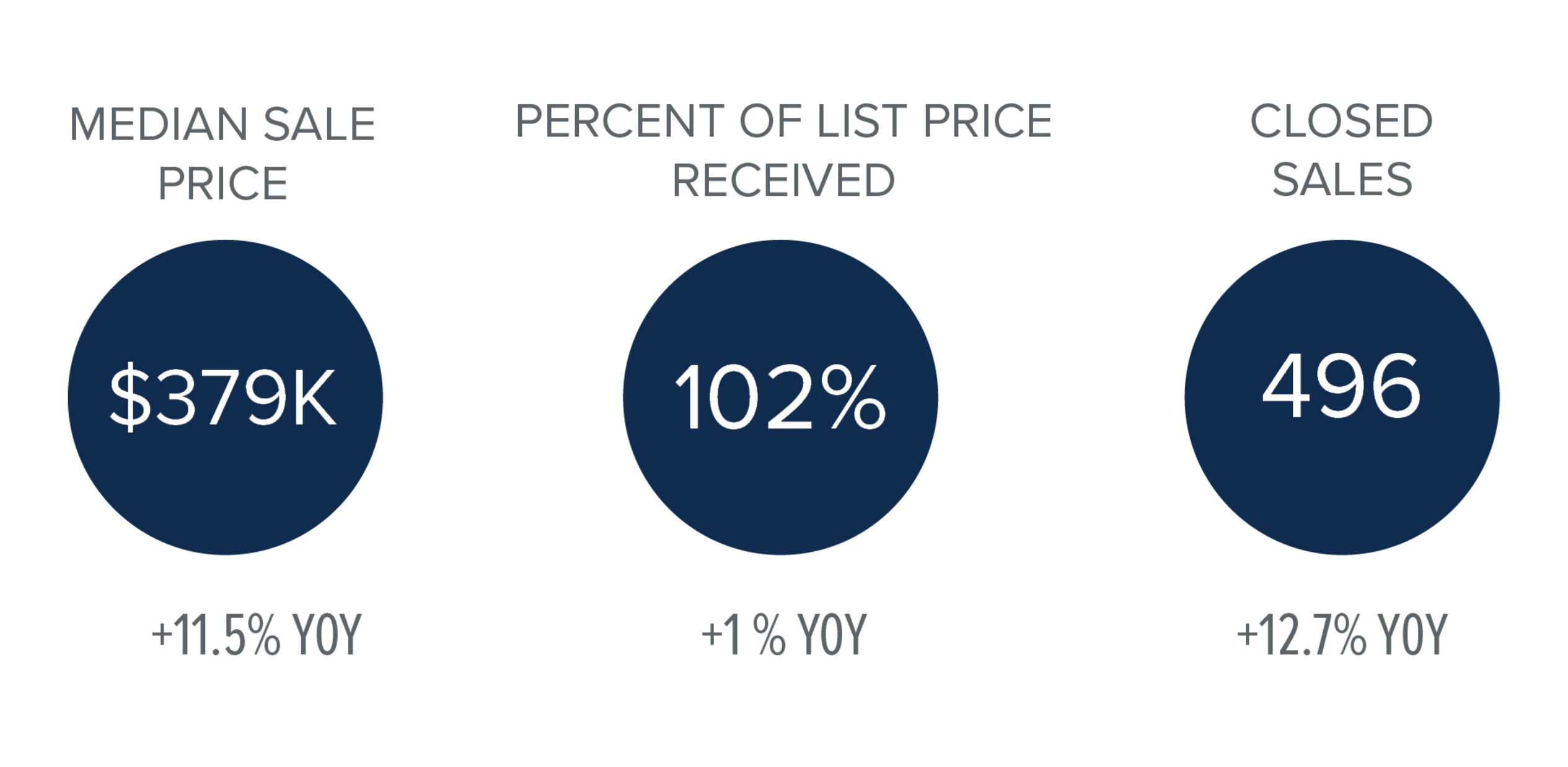 Market Predictions
Although mortgage rates remain historically low and demand is high, our Chief Economist, Matthew Gardner, has some concerns about how this may impact real estate down the road. "We may be heading towards a period where we see houses turn over at a far slower pace as we stay in our homes for longer than ever…this could be a problem as it leads to persistently low levels of inventory for sale, which itself could lead to prices continuing to rise at above-average rates and that would further hit affordability." As for mortgage rates, Gardner does not expect them to rise significantly any time soon. However, he says, "We should all be aware that there could be consequences to very low rates".
Western Washington Review
Let's zoom out a bit and look at our area. Below are highlights from The Western Washington Gardner Report provided by Windermere Real Estate's Chief Economist, Matthew Gardner.
WESTERN WASHINGTON HOME SALES
Total Sales: 11.6% increase from Q3/2019, and 45.9% higher than Q2/2020
Homes for Sale: 41.7% lower than Q3/2019, but up 1.6% from Q2/2020
Pending Sales: up 29% from Q2/2020
WESTERN WASHINGTON HOME PRICES
Average: $611,793 (up 17.1% from Q3/2019). Low mortgage rates and limited inventory are clearly pushing prices up.
Prices will continue to increase as long as mortgage rates and inventory levels stay low. If this continues to be the case, affordability issues will become more apparent in many markets.
DAYS ON MARKET, WESTERN WASHINGTON
Average: 36 days (an average of 4 fewer days than in Q2/2020 and 2 fewer days than in Q3/2019)
In Kitsap County, average days on market: 20
Conclusion
In Gardner's Western Washington Report, he states that, although we have a strong seller's market that is very buoyant, he's "starting to see affordability issues increase in many areas—not just in the central Puget Sound region—and this is concerning. Perhaps the winter will act to cool the market, but something is telling me we shouldn't count on it."