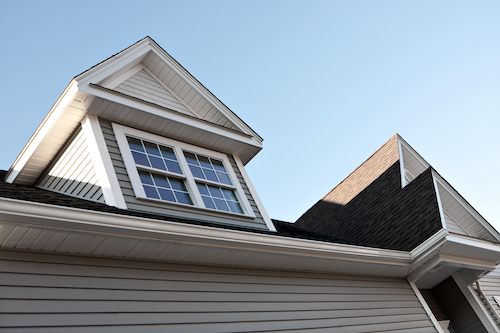 Central Kitsap's market bounced back in our first quarter after the seasonal slowdown. We've compiled key statistics to keep you up to date with our local real estate market.

Our Strong Seller's Market
Central Kitsap just had a great first quarter after the quieter winter season. With Central Kitsap's proximity to Seattle and Tacoma, it's appealing to people who are moving away from bigger cities as COVID-19 changes the way we work. There are still many eager buyers outnumbering sellers as inventory remains low and demand remains high. Our Brokers can help you navigate this competitive market. Many current buyers are being outbid and it can be an overwhelming process. That's why it's so important to have a local expert as your guide. 
In the last five quarters outlined in the graph below, there's a similar growth trend when comparing 2020's first quarter to 2021's first quarter. And, we saw a 15% increase in closed sales year over year. Get ready for the market to continue to heat up as we move from spring to summer.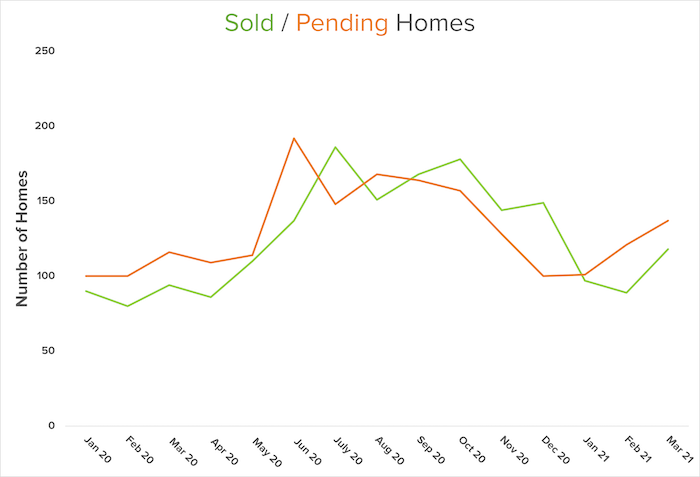 As you can see below, the listing and sale prices both continue to rise as sellers continue to benefit from our inventory shortage.  Many buyers have still been able to meet the pricing demands of this seller's market. But low inventory means we'll continue to see even higher prices.  These prices could reach an affordability ceiling where potential buyers will be priced out of the market.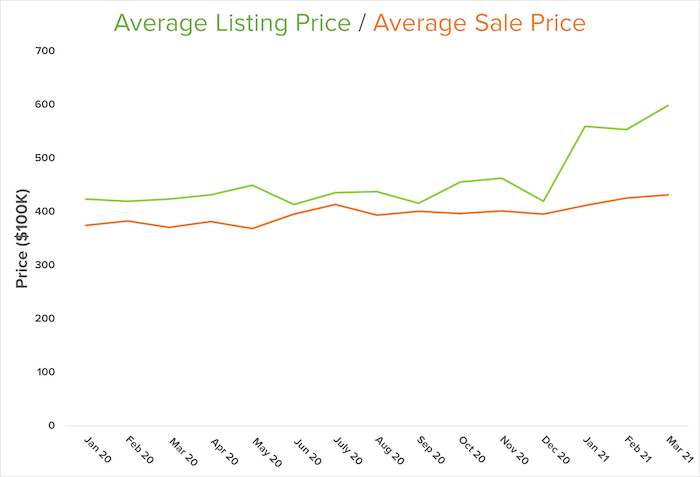 Affordability Issues and Market Insights
Matthew Gardner, Windermere's Chief Economist, continues to track this affordability ceiling in his most recent Housing and Economic Update: "If the pace of home price growth continues, many households will start to be priced out" of what people can actually afford.  As Gardner points out, we need more supply, and we need home prices to drop to alleviate this market strain.
Unfortunately, that might not happen fast enough for many hopeful homebuyers to make their dream a reality. Gardner reminds us that the cost of materials, recent storms, and the current housing market prices have all added to the cost of building new homes. This, in turn, will add to the listing price.
Additionally, Gardner points out that mortgage rates have risen after "a jump in bond yields has led rates to spike" as the country re-opens and economic activity increases. The resulting potential inflation causes the 10-year treasury interest rates to rise in hopes of attracting more buyers.  However, it is still far below standard rates and shouldn't be a concern for buyers right now.
Ultimately, it's still a strong Seller's Market with an overall low supply and high demand. We expect to continue to see issues with affordability as prices continue to climb.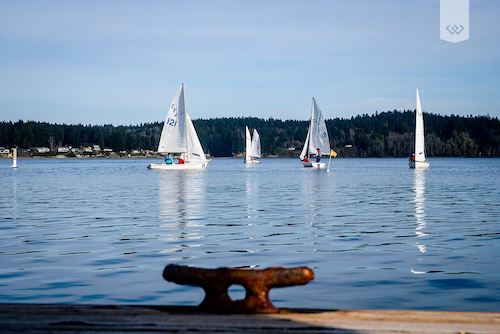 When visiting the Port of Silverdale, you can often watch local youth learning to sail, thanks to the Kitsap Sailing Foundation. This non-profit's mission is to teach the art of sailing and rowing to Kitsap's youth while building leadership, teamwork, and decision-making skills.
"Learning to sail opens up a whole new world. It is a world of almost limitless opportunities for fun, adventure, exploration, and self-achievement," says Windermere Broker Mark Danielsen, whose kids developed a deep love for sailing. In fact, his son and his niece took lessons and became youth sailing instructors. The foundation has impacted so many kids' lives, so we're shining a light on this wonderful organization.
History
In 2006, a group of volunteers formed the Kitsap Sailing and Rowing Foundation to support youth programs in Kitsap County. The foundation's volunteers assist in running programs, maintaining equipment, and coordinating boat acquisition. The Port of Silverdale and the Kitsap Sailing Foundation (KSF) partnered to continue the program. Clam Island Rowing became its own non-profit as interest in rowing grew. The Kitsap Sailing Foundation continues to provide training, mentorship, and summer camp programs while helping the port acquire new sailboats and equipment and expanding its existing curriculum.
Summer Sailing Camps for Kids and Teens
KSF offers a variety of programs, including summer sailing camps for kids and teens. No prior experience is needed. STEM education has also been incorporated into the sailing curriculum to provide an even more in-depth learning experience. The Youth and Teen Sailing Summer Camps provide an excellent opportunity for youth to learn about marine life in an unrestricted outdoor classroom. While building friendships and learning to work as a team, kids learn about topics like wind power and water quality. 
Summer camps are daily and last for one week. They will be offered this summer starting June 21, 2021 and ending August 6, 2021. Youth camps are from 9:30 AM – 12:30 PM while teen camps are from 1:00 PM – 4:00 PM. Five-day camps are $150 per session, and four-day camps are $120 per session. 
Impacting Youth in Many Ways
Getting kids and teens involved in outdoor activities can help them in so many ways. They learn to appreciate nature, stay physically active, and participate in experiential learning activities. "One of the things we have learned from the Covid-19 lockdown is how important it is for our youth to be engaging with others and staying active. We are very pleased to be able to offer sailing as an outlet for the youth to be outside, off their screens, and engaging with others," says John Bouck, President of the Kitsap Sailing Foundation.
"The Kitsap Sailing Foundation high school sailing team program has also been important to the Bremerton Yacht Club," explains Mark Danielsen. "High school sailors from Silverdale who develop their skills and become certified instructors often teach summer sailing camps at Bremerton Yacht Club as well as the Port of Silverdale."
These programs can offer long-term benefits as well, sometimes even impacting students' educational and career trajectories. "My daughter joined the Central Kitsap Sailing Team. She developed new friendships, enjoyed racing with her team throughout the PNW, and became a U.S. Sailing certified instructor," says Julie Wurden Jablonski, Windermere Broker, and Kitsap Sailing Foundation Treasurer/Board Director. Julie's daughter has "taught youth camps at the Port of Silverdale and volunteers to help coach the team. Many sailors go on to race in collegiate programs, and some have gone on to sailing and recreation careers."
Support through Kitsap Great Give or Get Involved 
If you'd like to support KSF, it is the perfect time to do so since Kitsap Great Give is going on now through April 20, 2021. Kitsap Great Give celebrates our community's spirit of generosity, supporting our local nonprofits, like the Kitsap Sailing Foundation. Sponsors boost local donations so your donation could even be doubled. Donate to the Kitsap Sailing Foundation before April 20 to make an even bigger impact.
If you'd like to support the foundation at a different time, you can make a donation on their website. Additionally, businesses can become a sponsor and have their name on the side of a sailboat. For more information, email info@kitsapsailing.org or call (360) 447-8520.
Also, the foundation welcomes community involvement. They seek certified sailing instructors for coaching, boat repair skills, and fundraising event assistance. They are also open to new community members joining their board of directors.
For more information on this year's events, follow their Facebook page.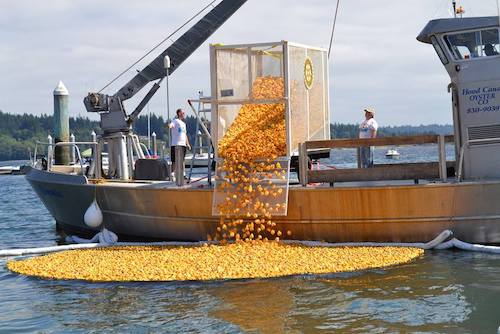 Every summer, a wave of rubber ducks make their way across Dyes Inlet to raise tens of thousands of dollars. Known as the Silverdale Rotary Duck Race, hundreds of volunteers dedicate their time to plan and prepare this fun, one-of-a-kind fundraiser. The rules are simple. Community members who "buy" a duck will be entered into a competition to win a prize. During Whaling Days, the rubber ducks are all released and race to the finish line. Whoever's duck reaches the finish line the soonest will win one of many prizes. Most recently, the Grand Prize of the 2019 Rotary Duck Race was a Nissan truck or $16,000 cash. This race has raised over $1.6 million, which goes directly back to the community through a variety of programs and initiatives.
Silverdale Rotary Club's Impact Here and Abroad
The Silverdale Rotary Club works diligently year-round, recruiting volunteers and planning dozens of fundraisers and events to help the community. "The Silverdale Rotary Club provides grants to nonprofits across Kitsap," says Steven Boe, Rotary Silverdale Chapter President and Windermere Real Estate Agent. Some of these include Backpacks for Kids, CK Food Bank, and The Coffee Oasis. They also support homeless and environmental programs and provide dictionaries for elementary school kids. "We provide scholarships for graduating high school students, military service members of the quarter, and many more," Steven explains.
"It is really fun to volunteer for events like the Duck Race and Turkey Trot which help fundraise to provide community grants and services. Rotary service clubs and partners even offer support for different phases of disaster relief which people may not be aware of," says Julie Wurden Jablonski, Silverdale Rotary member and Windermere Broker.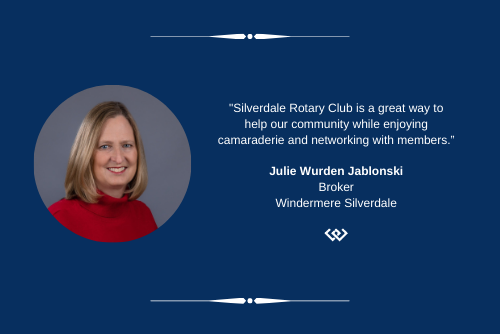 In addition to their work in our community, Silverdale Rotary Club also supports global Rotary projects since it's an international organization. In fact, there are 35,000 clubs around the world. A couple of global Rotary projects that Silverdale Rotary has supported include the eradication of Polio #EndPolioNow, and microloans for women in undeveloped countries.
Upcoming Projects and Fundraisers
Unfortunately, the Silverdale Rotary Club had to cancel last summer's Duck Race due to COVID-19. However, cash sponsors had the opportunity to pick their favorite nonprofit to receive cash grants directly. The organizations picked were The Coffee Oasis, Central Kitsap Medic One Foundation (CKM1F), and Bremerton Backpack Brigade. 
The Silverdale Rotary Club has a lot in store for 2021, including welcoming a new chapter president, Jennifer Strong. They're excited about the return of the annual Silverdale Rotary Duck Race, and a food bagging project that supports children and their families. 
"Volunteers will be bagging food and supplies the week before spring break," Steven says. "It usually supports kids of all ages, as well as their families. During the break, the school typically doesn't supply meals. For some, these bags may be the only food they eat. We utilize the school to help distribute the bags."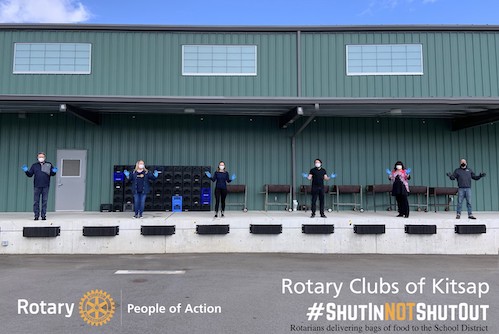 How You Can Get Involved
The Silverdale Rotary Club welcomes community support and there are many ways that you can get involved. In addition to participating in food bagging projects and buying a rubber duck for the Duck Race, you can become a member or donate! 100% of all donations go directly to help those in need. Getting involved, even in some small way, will undoubtedly help you feel more connected to our wonderful community.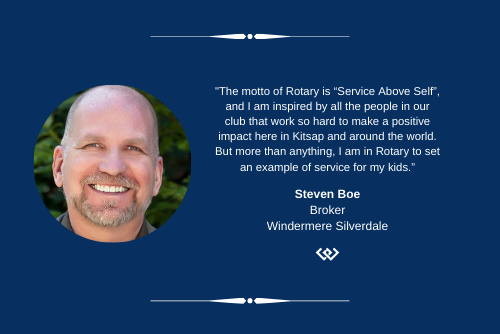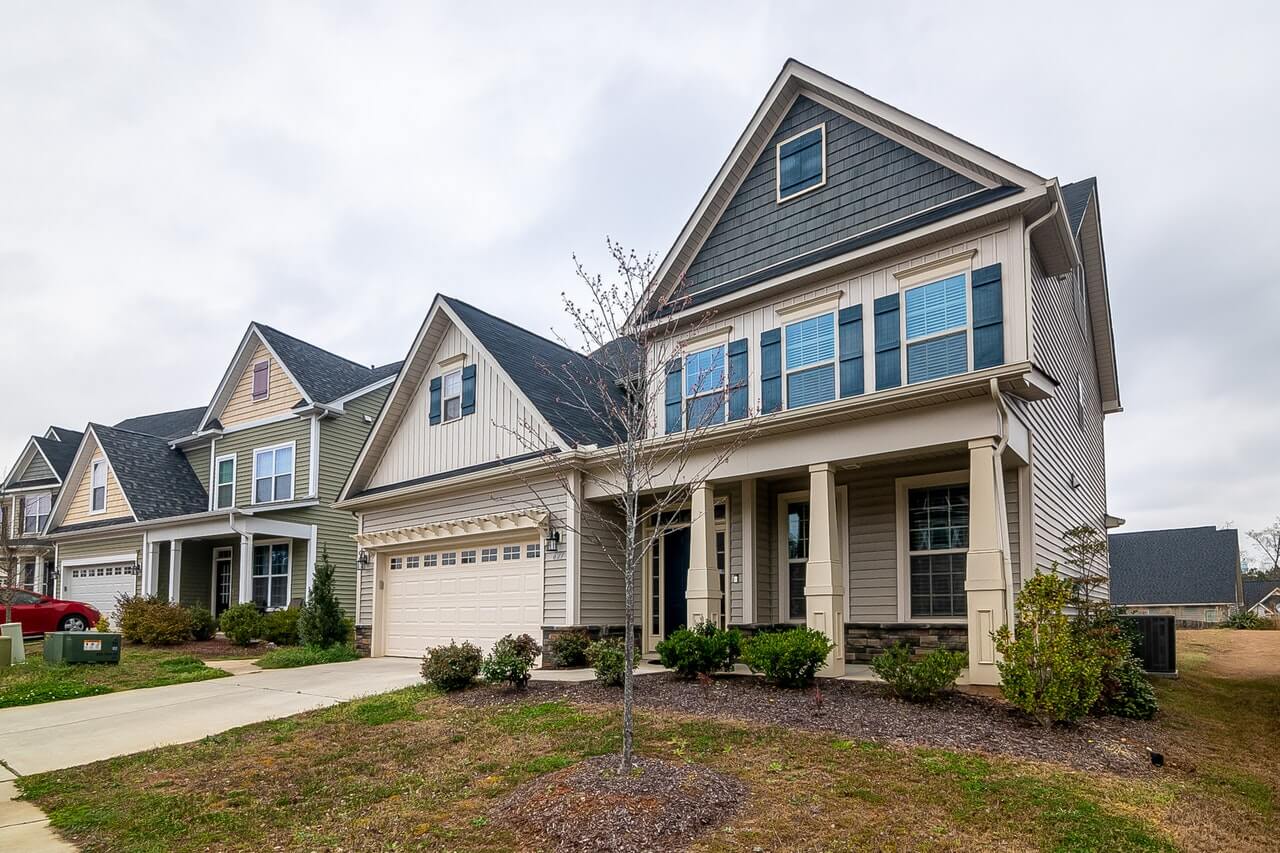 Silverdale and Bremerton's Central Kitsap market finished 2020 with a strong fourth quarter. We've compiled a comprehensive review of Central Kitsap market statistics, as well as insights and predictions for 2021 from Windermere Real Estate's Chief Economist, Matthew Gardner.

Our Strong Seller's Market
Central Kitsap remains a seller's market, like the rest of Kitsap County. Inventory is low and everyone wants to buy a house away from the bigger cities. Buyers, the market is in a regular seasonal slowdown – but not as slow as expected given COVID-19. With many determined buyers and consistently low inventory, the advantage goes to sellers. Our Brokers have seen an increase in situations where some buyers are outbid either by price or by an all-cash offer.
In 2020's fourth quarter, the average sale price in Central Kitsap was up 6.4% year-over-year at $399K. Sale prices continue to hover close to listing prices, indicating strong demand.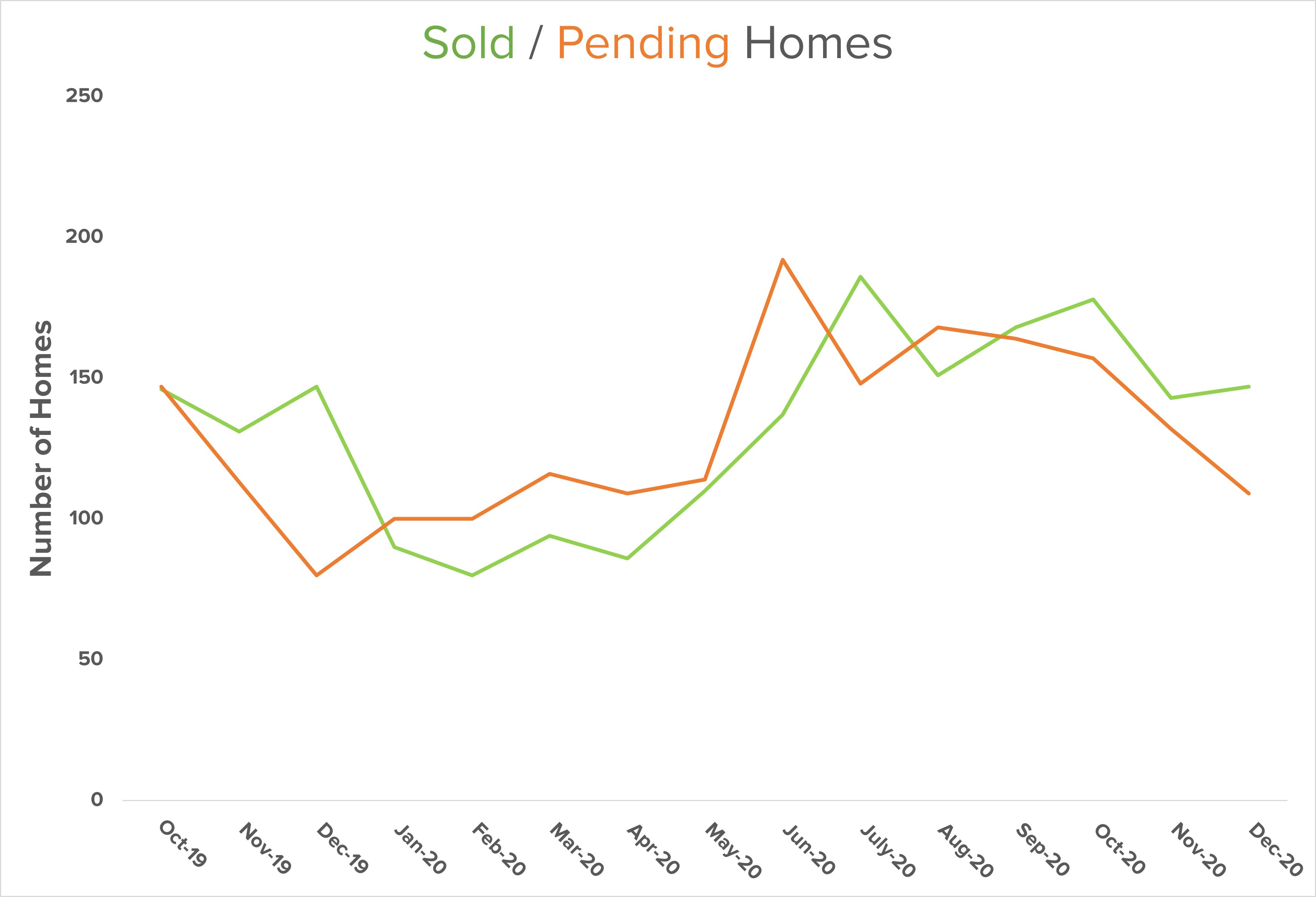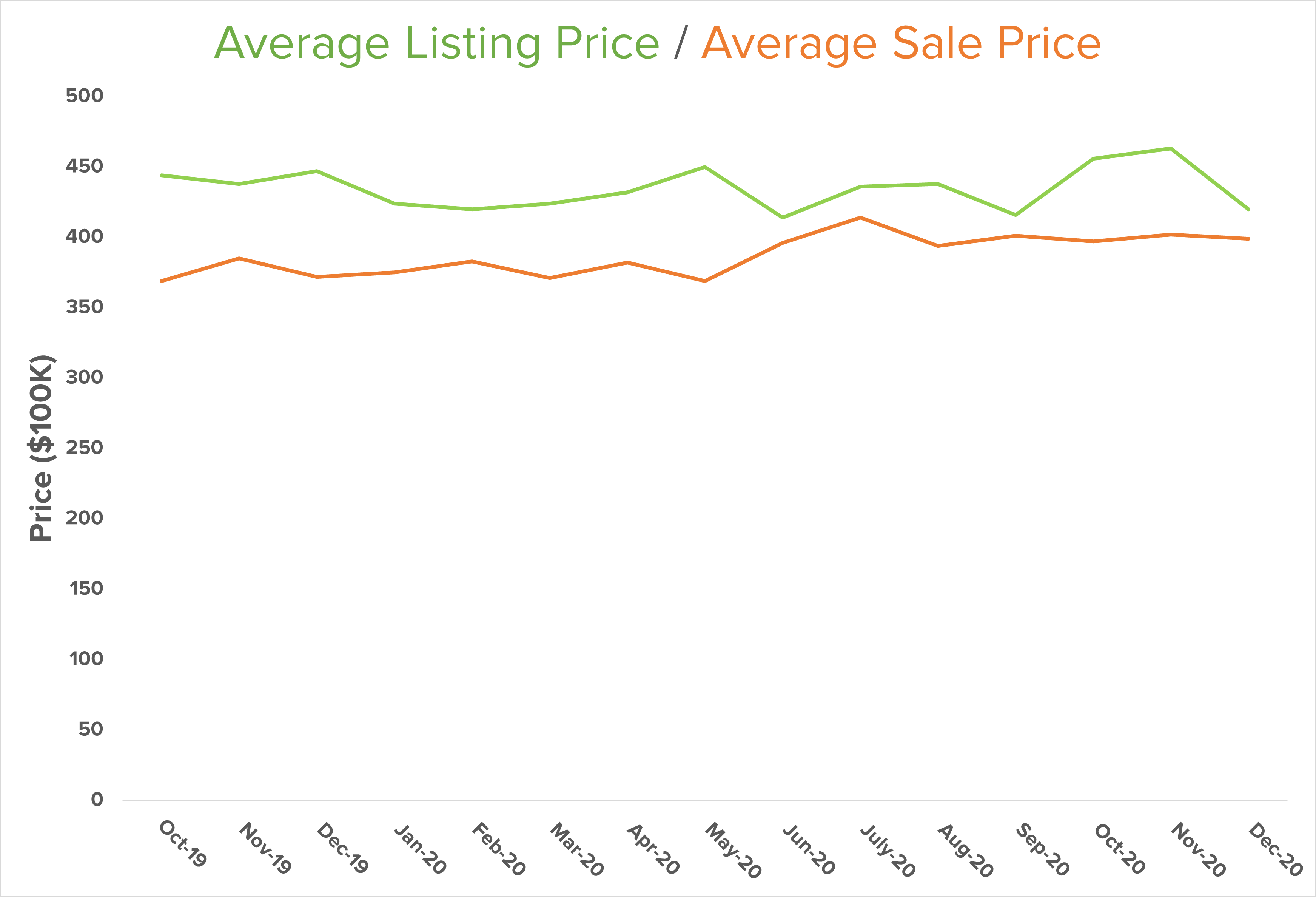 2021 Market Forecast
In his final Monday with Matthew video of 2020, our Chief Economist, Matthew Gardner, shared his 2021 market forecast. He's optimistic and for some good reasons.
First off, Gardners expects mortgage rates will not rise significantly on a local level, nor will they vary significantly throughout different regions across the U.S. Since mortgage rates are heavily tied to 10 year treasury maturity rates/yields, rates shouldn't rise significantly until the entire market recovers from the COVID-19 slowdown.  Another great sign is that Gardner expects home sales will grow significantly, from 5.55% in 2020 to 5.93% in 2021. That's "to a level we haven't seen since 2006," Gardner explains.  With the continuation of historically low mortgage rates and the consistent increase of home values, 2021 looks bright.
"No! There isn't a housing bubble forming. But price growth will slow & sellers may feel like it's a collapse … it isn't collapsing, it's just normalizing."
Matthew reminds us that there are pitfalls to be wary of in this strong market. First and foremost: "we need more inventory."  With the shuffling to new homes, and the huge wave of "first-time buyers [that] will continue to be a major player in the housing market," many are making moves in a flood that will not persist. Buying during the pandemic will slowly settle. People are expected to stay in their homes longer, especially homeowners who have chosen to refinance. House values will rise due to the lack of supply, and that may price out many buyers who want to purchase in our area. 
Western Washington's Market Report
Total Sales: 26.6% increase from Q4/2019, but 8.3% lower than Q3/2020
Homes for Sale: 37.3% lower than Q4/2019, and 31.2% lower than Q3/2020
Pending Sales: up 25% from Q4/2019, but 31% lower than Q3/2020
WESTERN WASHINGTON HOME PRICES
Average: $617,475 (up 17.4% from Q4/2019). This continues the trend of above-average appreciation of home values.
Interestingly, prices between Q3 and Q4 of 2020 only rose by 1%.  Is there a price ceiling we're reaching?
Mortgage rates will stay competitive as the market continues to charge toward a price ceiling and potential affordability issues.
DAYS ON MARKET, WESTERN WASHINGTON
Average: 31 Days (16 days less than Q4 just one year ago)
In Kitsap County, average days on market: 17
Conclusion
Yes, it's a Seller's Market once again.  Matthew Gardner says, "I am moving the needle even further in favor of sellers."  Here's why: Covid-19 continues to push homeowners to stay put while renters flock to the countryside.  The resulting limited supply has "caused the region's housing market to be incredibly active." Matthew does warn that there may be "affordability concerns" that could prevent some homebuyers from entering the market and eventually slowing growth.
2021 will continue the trend of working from home, which keeps demand high. This, in turn, will drive sales growth, while affordability barriers will balance our current runaway appreciation for home values.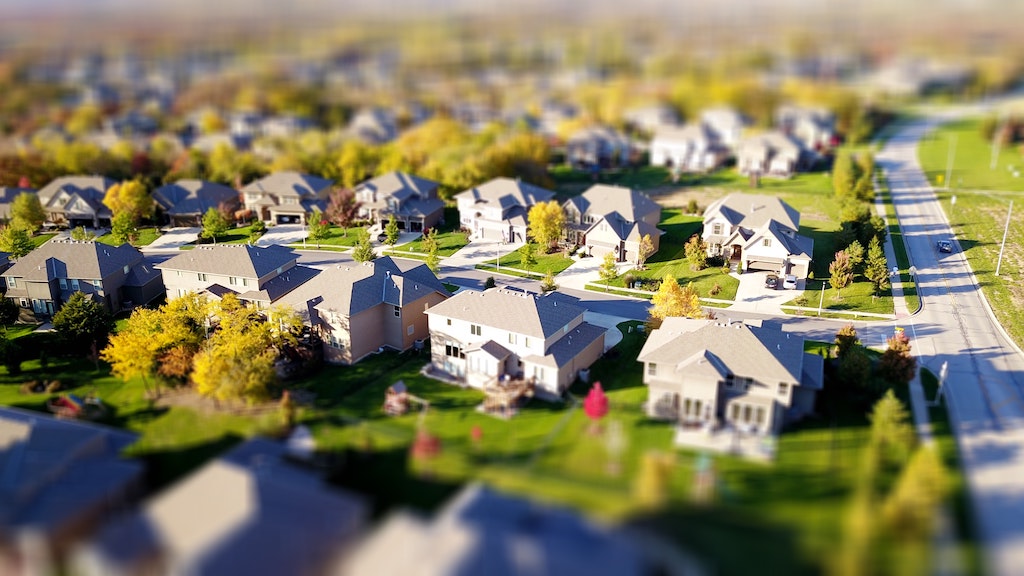 Central Kitsap's market had a very strong third quarter. We've compiled key stats below to provide a comprehensive review of our market, as well as insights and predictions from Windermere Real Estate's Chief Economist, Matthew Gardner.
Our Strong Seller's Market
It's a strong seller's market here in Central Kitsap. Inventory remains low while demand is high. In our third quarter, the median sale price was up 11.5% year-over-year at $379K. Buyers should be aware that multiple offer situations have become more common in our area.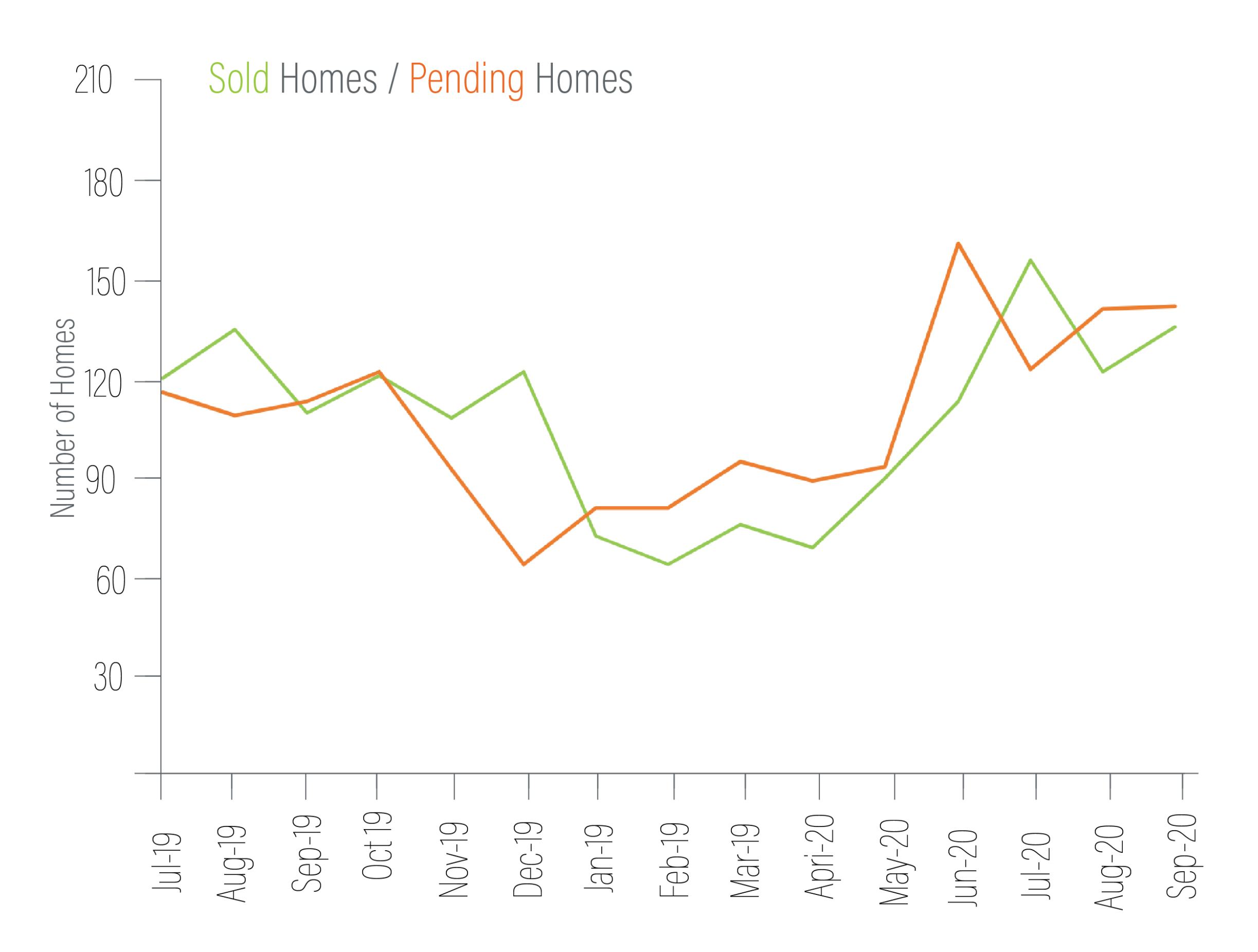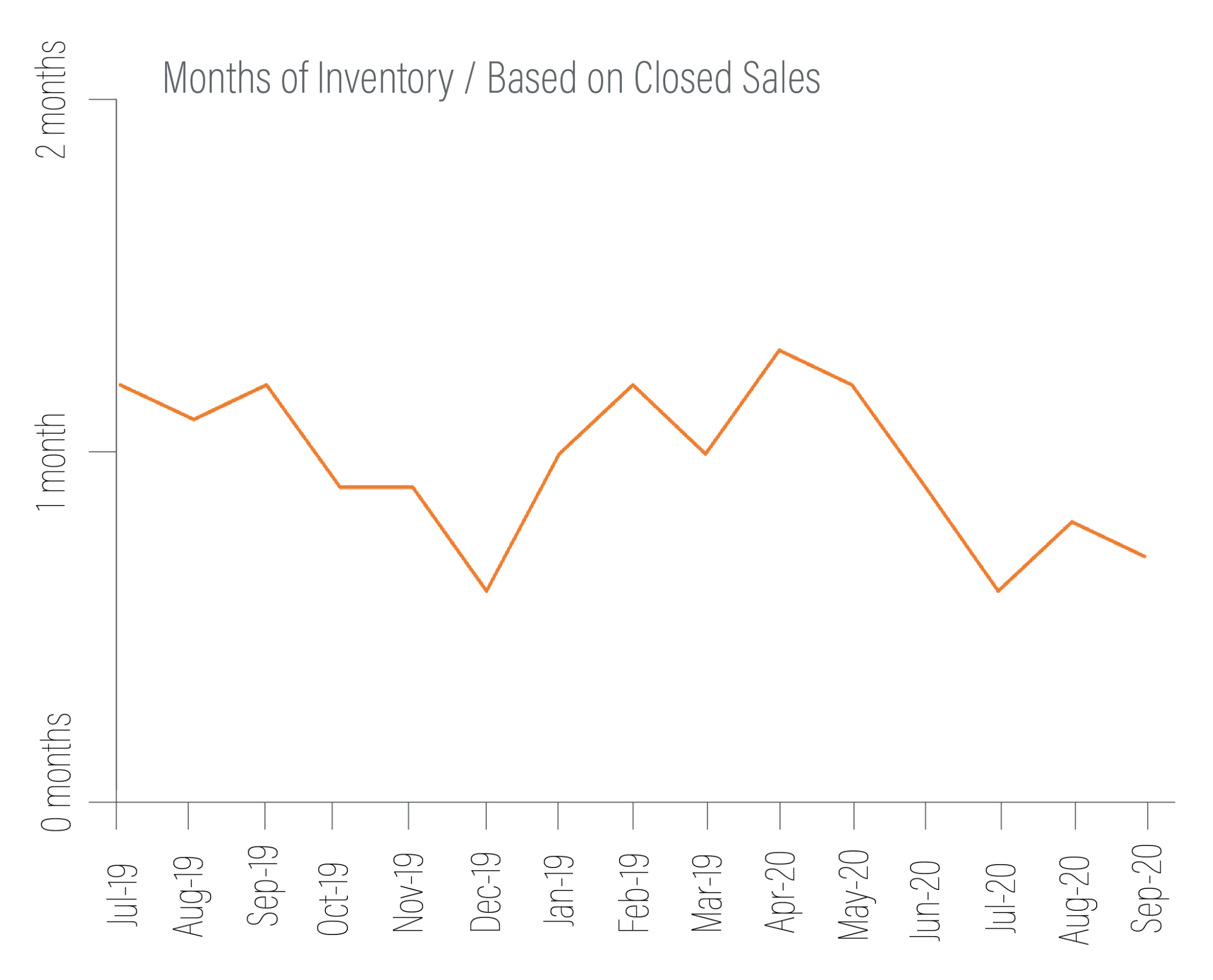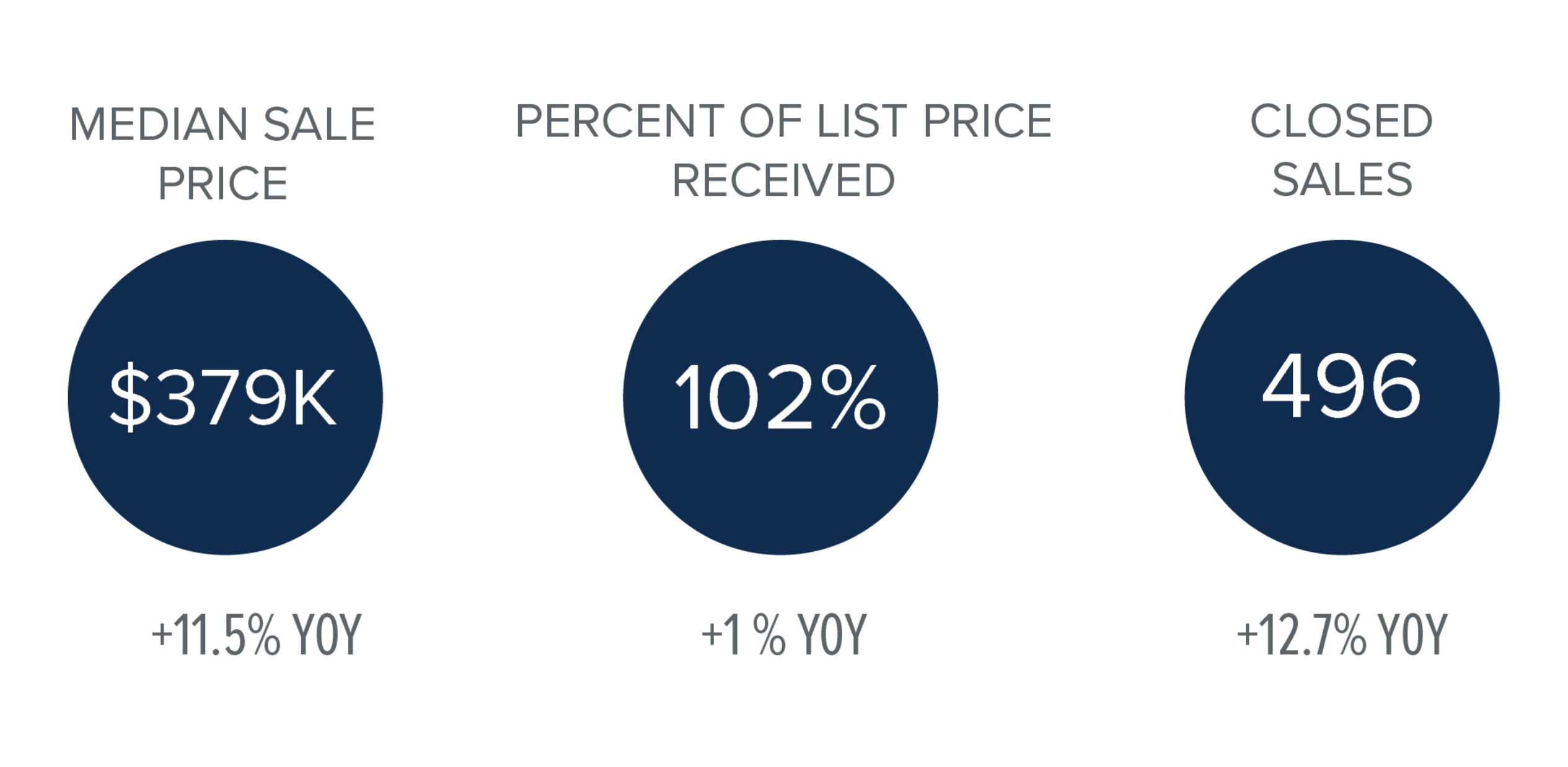 Market Predictions
Although mortgage rates remain historically low and demand is high, our Chief Economist, Matthew Gardner, has some concerns about how this may impact real estate down the road. "We may be heading towards a period where we see houses turn over at a far slower pace as we stay in our homes for longer than ever…this could be a problem as it leads to persistently low levels of inventory for sale, which itself could lead to prices continuing to rise at above-average rates and that would further hit affordability." As for mortgage rates, Gardner does not expect them to rise significantly any time soon. However, he says, "We should all be aware that there could be consequences to very low rates".
Western Washington Review
Let's zoom out a bit and look at our area. Below are highlights from The Western Washington Gardner Report provided by Windermere Real Estate's Chief Economist, Matthew Gardner.
WESTERN WASHINGTON HOME SALES
Total Sales: 11.6% increase from Q3/2019, and 45.9% higher than Q2/2020
Homes for Sale: 41.7% lower than Q3/2019, but up 1.6% from Q2/2020
Pending Sales: up 29% from Q2/2020
WESTERN WASHINGTON HOME PRICES
Average: $611,793 (up 17.1% from Q3/2019). Low mortgage rates and limited inventory are clearly pushing prices up.
Prices will continue to increase as long as mortgage rates and inventory levels stay low. If this continues to be the case, affordability issues will become more apparent in many markets.
DAYS ON MARKET, WESTERN WASHINGTON
Average: 36 days (an average of 4 fewer days than in Q2/2020 and 2 fewer days than in Q3/2019)
In Kitsap County, average days on market: 20
Conclusion
In Gardner's Western Washington Report, he states that, although we have a strong seller's market that is very buoyant, he's "starting to see affordability issues increase in many areas—not just in the central Puget Sound region—and this is concerning. Perhaps the winter will act to cool the market, but something is telling me we shouldn't count on it."